Dongfang yoyik supply thermocouple WZP-221
Date:2021-1-5 17:32:33 Visits: Author:Dongfang YOYIK Engineering Co; Ltd,
Dongfang yoyik supply thermocouple WZP-221
The thermocouple WZP-221 is one of the most commonly used thermal zone temperature detector. Thermal resistance temperature measurement is based on the characteristic that the resistance of metal conductor increases with the increase of temperature. It has the advantages of simple structure, convenient manufacture, high measurement accuracy, stable performance and large output signal. It can directly measure the temperature of liquid, gas and solid meter in the range of - 200 ℃ to 400 ℃ in various production processes. It can also be used with display instrument, recording instrument and electronic regulator.
Measuring range: - 200 ~ 400 ℃
Graduation: Pt100
Accuracy grade: a ± (0.15 ℃ + 0.005 T), B ± (0.30 ℃ + 0.005 t |)
Type of junction box: splash proof junction box
Installation mode: fixed thread type
Protection tube diameter: 12mm
Protection tube material: stainless steel 304, 321, 316, 316L, etc
Insert depth of protective tube: l = 75-1400mm
Thermal resistance wiring: three wire or four wire connection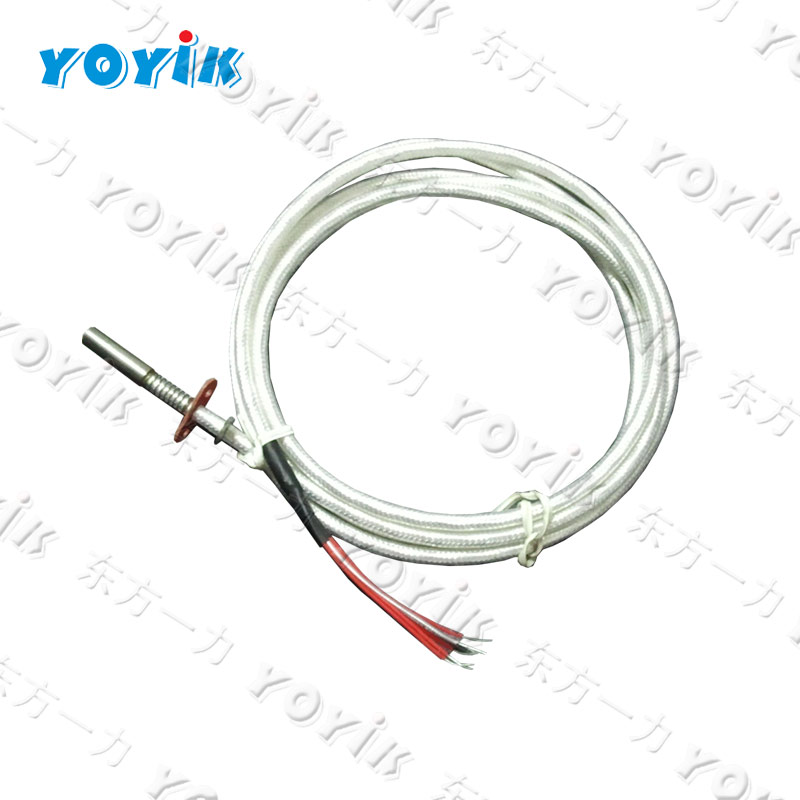 Dongfang Yoyik Engineering Co., Ltd is a manufacturer and trader of industrial products. We mainly offer spare parts of turbines and generators. Kinds of pumps for EH system, valves, filters and filter elements, and other industrial tools and replacements. Our products and service are quality guaranteed.
Filter Element SPL-32
oil pump station HP pipe filter HDX-400*5Q
oil filter PQI-H50*3Q3SIII
regenerating filter/diatomite filter
filter SFAX-25*3
precision filter JLX-75
filter LH0500D5BN/HC
oil filter JWU-25*100LYZ
filter GP500*3Q2
filter FBX-40*30
EH oil regeneration device filter
filter SG65/0.7
filter GY135.200X*30
oil filter JWU-250*100LYZ
filter TZ-1000*10
filter QYLX-250*10Q2
EH oil pump discharge filter HY-10-003-HTCC
EH oil station air filter PFD-12AR
filter ZL366X-A25*5
filter 0110R010BN3HC/-V
lube filter LY-10/10W-40
filter STZX2-25*10
filter 0280D005BH3HC
diatomite filter
jacking oil inlet filter SZHB-850*20
oil filter ZL366-A25*30
oil-return filter MSF-04S-01
HP oil station filter FX-110*5H
filter SH006
DFYL-CL-2021-1-5-A
Recommended Products