Dongfang yoyik supply THERMOCOUPLE WRNK2-294
Date:2020-11-11 17:23:01 Visits: Author:Dongfang YOYIK Engineering Co; Ltd,
Dongfang yoyik supply THERMOCOUPLE WRNK2-294
As a temperature measurement sensor, the thermocouple WRNK2-294 is usually used together with temperature transmitter, regulator and display instrument to form a process control system, which is used to directly measure or control the temperature of fluid, steam, gas medium and solid surface in the range of 0-1800 ¡æ in various production processes.
Armored thermocouple has many advantages, such as bending, high pressure resistance, fast thermal response time and durability. Like industrial assembled thermocouple, it is usually used as a temperature sensor with display instrument, recording instrument and electronic regulator.
The basic principle of temperature measurement by thermocouple is thermoelectric effect. Two kinds of metal conductors with different composition are connected to form a closed loop. If the temperature of the two contacts is not equal, thermoelectric EMF will be generated in the loop and thermal current will be formed. This is thermoelectric effect.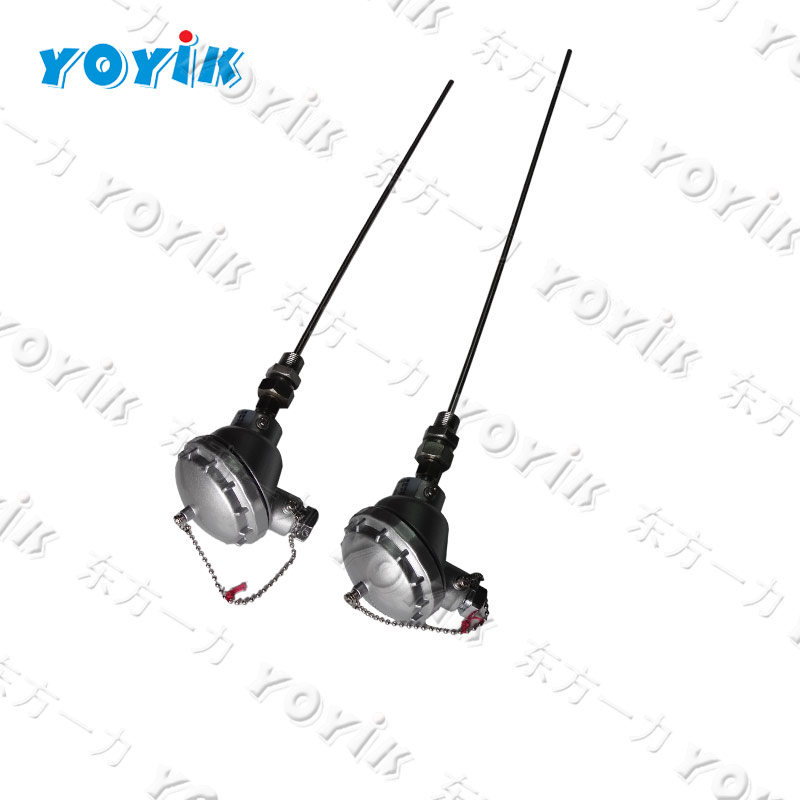 Yoyik is specialized in manufacturing and providing components for turbines, coal-fired generators, and hydro units, as well as for electrical equipments, machinery parts, hydraulic machinery and parts. Our company is seated in the famous industrial city - Deyang with advanced technology, complete facilities and scientific management. Productions are in strict accordance with national standards.
Rotation Speed Probe ZS-02 L=90
PARKER LUCIFER 322H35
DISPLAY UNIT NPXM-2011P5N
ZIRCONIA SENSOR DN-ZO100
Safety Monitoring Card D521.12
Pressure switch 9NN-K5-N4-F1A
LVDT Position Sensor TD-1-500
power supply
Rotation Speed Gauge SZC-04
BOLT HEATER
Precision Speed Monitor DF9011PRO
Speed Sensor ZS-04-75-3000
Probe 21000-11-10-00-270-04-02
Pressure Switch
High Resistance Magnetoresistive Sensor CS-1(G-090-03-01)
Signal Acquisition Card
Probe CWY-DO-813503
Thermal Expansion Monitor DF9032 MaxA
Pressure Switch
Guide Vane Opening DYK-11-1013
Fast I/O Board 3HB006208R0001
Speed sensor Airpax70085-1010-214
Current/Voltage Converter LJB1 5A/10V 0.5
Bolt Electric Heater Φ12X350
LVDT Position Sensor TDZ-1G-01
Sensor
servo controller
Bolt Heater HY-CYQ-2.4-380/3
Thermal resistance WZP2-230/Pt100/L/1=1650/1500mm
Probe CWY-DO-812503
DFYL-CL-2020-11-11-A
Recommended Products