Power plant use Turbine Expasion Sensor TD-2 by yoyik
Date:2020-10-22 15:22:52 Visits: Author:Dongfang YOYIK Engineering Co; Ltd,
Power plant use Turbine Expasion Sensor TD-2 by yoyik
TD-2 series Turbin Expasion Sensor is designed for turbine industry to measure absolute expansion displacement of steam turbine unit. It has local and remote indication. It uses medium frequency displacement sensor as sensing element because of its large field of vision; remote indication has good linearity, strong anti-interference, simple structure, not easy to damage, good reliability, can be used continuously for a long time, and the output is constant current. It has been selected by domestic large and medium-sized steam turbine manufacturers, and can also be used in other precise displacement measurement occasions.
Application
Suitable for measuring and protecting the expansion of steam turbine cylinder.
Technical parameter
Range: 0~25mm; 0~50mm
Working temperature: no more than 100 ℃
Ambient humidity: no more than 95% (non condensing).
Environmental vibration: no more than 2.3g.
Working mode: continuous.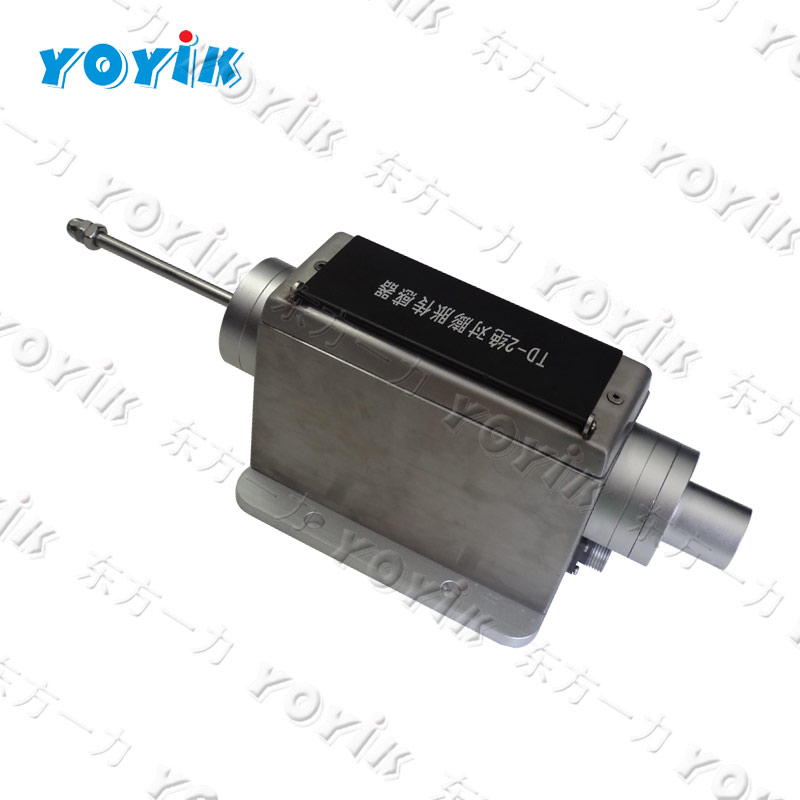 Dongfang Yoyik Engineering Co., Ltd is specialized in producing, manufacturing and selling industrial spare parts, as well as providing products of famous brands. Since 1993, our products have being widely used in various industries from power, oil, chemi
oil filter XUI-A10*30S
regeneration device Precision filter SH-006
oil pump filter XD400G25A-BBD
filter SFAX-100*1
filter HX-25*3W
filter C13-110*250A25C
filter FX-190*10H
Filter for Oil filling BR110+EF6-80
oil filter WUI-A630*60FS
filter TZX2W-63*80
filter SFX-1300*1
oil filter GY93-63*20
filter GY93.63X*30
filter FAX (NX)-160*5
filter LH1300R10BN/HC
filter HX-25*20Q
oil-return filter (flushing)
filter NLX-40*30
MSV/CV actuator filter HY-10-001-HTCC
actuator filter QTL-6021A
filter FX-190X25H
filter HX-10*3W
filter SFX-60*1
oil filter GY135-100*20
DFYL-CL-2020-10-22-A
Recommended Products