BRAND NEW SERVO VLV FOR TV/GV VALVE ASSY SM4-20(15)57-80/40-10-S182-A Valve servo
Date:2021-7-6 10:22:49 Visits: Author:Dongfang YOYIK Engineering Co; Ltd,
After receiving the electrical analog signal, the electro-hydraulic servo valve outputs the modulated flow and pressure. It is not only an electro-hydraulic conversion component, but also a power amplifier component. It can convert the weak electrical input signal of small power into the output of high-power hydraulic energy (flow and pressure). In the electro-hydraulic servo system, it connects the electric part with the hydraulic part to realize the conversion of the electro-hydraulic signal and the hydraulic amplification. Electro hydraulic servo valve is the core of electro-hydraulic servo system.
Servo valve is mainly used in the electro-hydraulic servo system as an executive component (see hydraulic servo system). In the servo system, compared with the electrical and pneumatic actuator, the hydraulic actuator has the characteristics of good rapidity, high output power per unit weight, stable transmission and strong anti-interference ability. On the other hand, electrical components are often used to transmit signals and correct characteristics in servo system. Therefore, modern high-performance servo system also adopts electro-hydraulic mode, servo valve is the necessary component of this system.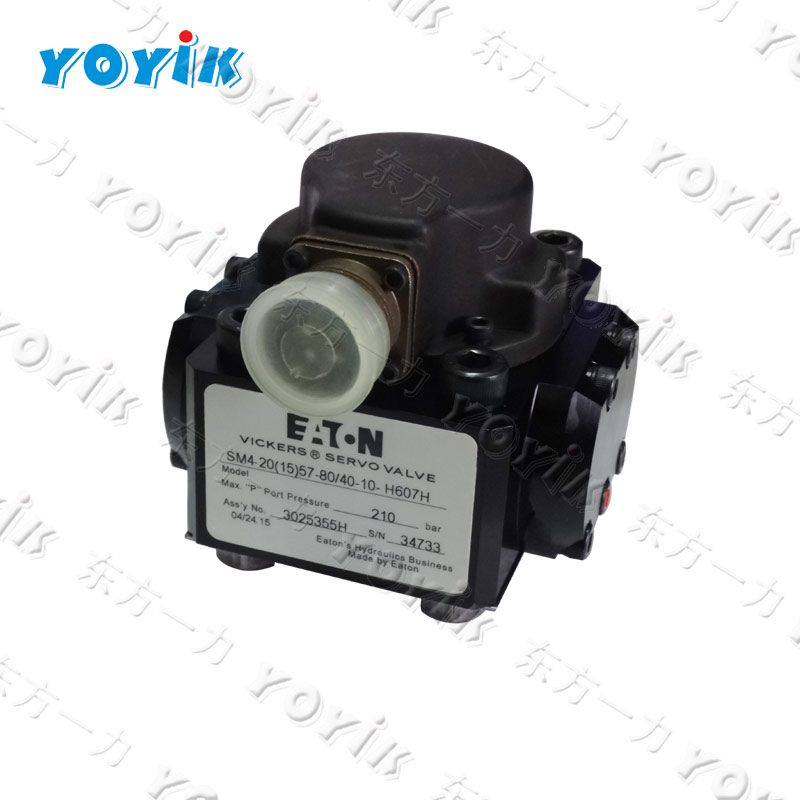 Related products:
moderate temperature curing adhesive
53925ZG
O-ring
AST solenoid valve
GS021600V
butterfly valve
100DSF4PB3
oil filter
PQI-H150*30Q2SIII
In and out card
EXC910IIU1.0
In-Line Pressure Transmitter
3051TG4A2B21AB4K5M5
filter
1204753 731399-6000
EH Recirculation pump inlet filter
QTL-63
VAG Overhaul kit
EKN DN1600PN6 2-23-43851-700
stainless steel globe throttle check valve (welded)
LJC65-1.6P
Duplex Filter
DQ150AW25H1.OS
pressure hose
S110-AC-FC-0200
Shaft Displacement Protecting Unit
TM302-A01-B00-C00-D00-E11-F00-G00
Speed monitor display instrument
SJK-B
emergency trip Diaphragm valve solenoid valve
4WE6Y61/1C110N/4/V110VOC
globe check valve (flange)
25JC-1.6P
Alkali free fiberglass Tape
0.1*25*50
solenoid valve
AM22061A/VITON 220VDC
sealing oil Re-Circulating pump coupling
HSNH280-43NZ
steam turbine bolt heater
glass fiber corrugated plate under the wedge
1557
2021-7-6-DFJerry