Mechanical seal KZ/100WS/Mechanical sealing DFB125-80-250
Date:2021-6-15 9:10:40 Visits: Author:Dongfang YOYIK Engineering Co; Ltd,
Mechanical seal refers to a device which is composed of at least one pair of end faces perpendicular to the rotation axis, under the action of fluid pressure and the elastic force (or magnetic force) of the compensation mechanism, and under the cooperation of the auxiliary seal to keep fit and relative sliding to prevent fluid leakage.
Mechanical seal is a kind of shaft seal device of rotating machinery. Such as centrifugal pumps, centrifuges, reactors and compressors. Because the transmission shaft runs through the inside and outside of the equipment, there is a circumferential gap between the shaft and the equipment, and the medium in the equipment leaks out through the gap. If the pressure in the equipment is lower than the atmospheric pressure, the air will leak into the equipment, so there must be a shaft sealing device to prevent the leakage.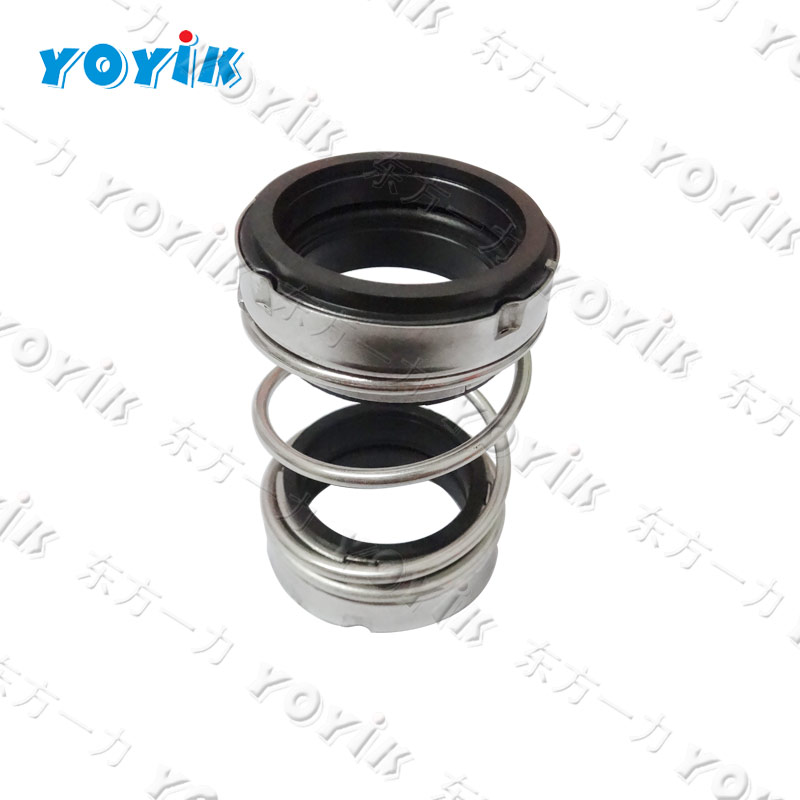 Related products:
Hammering Motor Dual Speed Motor
YD2-90L-6/4 W
Emergency pump coupling
HSNH210-54
AST SOLENOID VALVES
G1211177
solenoid valve
4WE6J61/EW220-50N9Z5L
solenoid valve
4WE6Y6X/EG220NZ4/V
Accumulator?bladder
20L NBR
sealing ring
HB4-56J8-108
300MW turbine DC Emergency pump sealing ring
125LY-23-4
Spherical Roller Bearing
24176CA/W33(DY-M25818)
Electric Valve
SV13-12V-0-0-0-0, H016.14Z
Suction valve
W207783-PVC
Stator Cooling Water Pump Suction Valve
K150DOF4PB3 DN150
globe throttle check valve
LJC50-2.5P
pressure hose
SMS-10-1524-B
DC sealing oil pump bushing
3G60-106
EH oil pump outlet HP hose
16G2AT-HMP (25)-DK025-1400
pressure hose
S100-AC-FA-0320
solenoid valve
4WE10Y30/CG220NZ4
bellows relief valve
BXF-40
relief valve
F3-CG-2V-6FW-10
switch-over valve DDV valve
EH system needle valve
SHV4 25MPa
pressure hose
S110-AC-AL-0100
piston pump
PV29 2R50 000
vacuum pump sealing
P-2332
oil station globe check valve
J32C-1.6P
solenoid valve
4WE6D62/EG220N9K4/V
pressure hose
SMS-15/20-915mm-B
2021-6-15-DFJerry
Recommended Products