Bladder NXQ-A-10/20 FY for seam turbine hydraulic accumulator
Date:2021-5-24 15:34:52 Visits: Author:Dongfang YOYIK Engineering Co; Ltd,
In the use of nxq series accumulator, it plays many roles, such as storing energy, stabilizing pressure, compensating capacity, absorbing pulse and so on. Nxq series accumulator bladder conforms to hg2331-92 standard, with the characteristics of oil resistance, acid and alkali resistance, flexion resistance, small deformation and high strength.
The bladder accumulator is used in hydraulic system to balance the flow of the system, stabilize the pressure of the system or recover the energy of the system. Before removing the accumulator, the pressure oil must be removed, and the nitrogen in the bag must be discharged by using the inflation tool, and then the parts can be removed.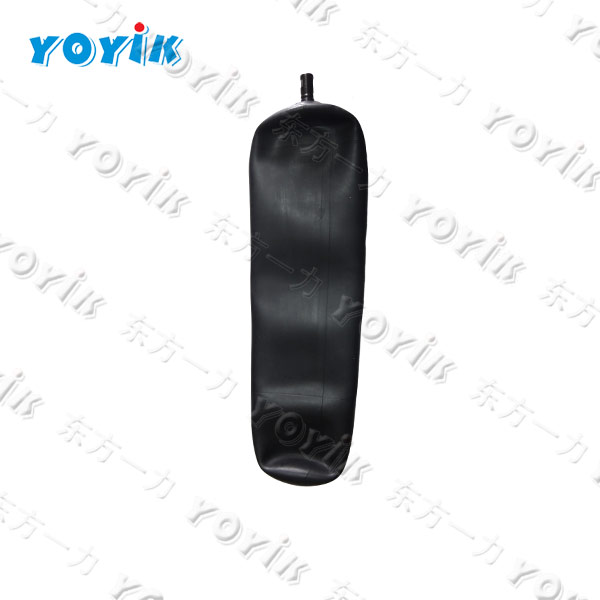 Related products:
300MW turbine AC lube pump motor coupling
125LY-35-5
Parker solenoid valve coil
CCP115D 115VAC 19W
jacking oil pump
PVH74 (QI)C-RSM-1S-1X-C25-31
pressure hose
S110-AC-AC-0030
pressure hose
SMS-15-3048mm-C
globe check valve (welded)
JC65-1.6P
solenoid ball valve
M-3SE10C20/315W220NZ5L
seals (cylinder diaphragm, packing, valve sealing gasket)
0125ZMAW16BQ13UNOERHDN125
Check valve (clip type)
216C65
DEH starting solenoid valve
E321F32
overspeed protection OPC solenoid valve
CCS230D 16.5W 230VAC
trip solenoid valve
4WE6D62/EG220N9K4/60
Globe valve
IV14MBW316H/416-10-GP-ST-0C
accumulator bladder
NXQ-AB-25/31.5-F-Y
centrifugal pump
IS80-50-200
OPC solenoid valve
STERLING HYDRAULICS 230VDC 19W PAT5002253
sealing ring
HB4-56J8-117
pressure hose
S100-AC-AC-0063
Thrust ball bearing
51264(CK884-LM)
solenoid directional valve
KDG4V-3-2C28S-M-HA7-60
Accumulator blader plus seal
NXQ-AB 80/31.5-L-Y
globe throttle check valve
KJC80-4.0P
solenoid directional valve
4WE6J-50/AW220-50NZ5L
HP ball valve
KHB-G1-1114
main oil pump oil seal
HSNH280-46N
shaft seal
PVH098R01AD30A2
electric valve
SV13-12V, 0-0-0-0, H016.14Z
Bimetal Thermometer
WSS-411-C
stainless steel Throttle valve (welded)
BJ50-1.6P
butterfly valve
150DOF4CB3
valve
DBEM10-7X/200YG24K4M
Recirculating oil pump bearing sleeve
HSNH280-43NZ
EH oil pump outlet hose
16G2AT-HMP (DN25)-DK025-1400
2021-5-24-DFJerry
Recommended Products