brand new stator cooling water pump YCZ65-250B supply by yoyik
Date:2021-2-22 10:00:43 Visits: Author:Dongfang YOYIK Engineering Co; Ltd,
The generator stator cooling water system is used to cool the generator stator winding and the high voltage bushing on the outlet side. The system is a closed cycle system. The water quality is generally desalted water, which comes from the chemical make-up water system. Before entering the generator closed circulating cooling water system, the cooling water is deionized for ion exchange, then stored in the stator cooling water tank, and then injected into the stator winding by the stator cooling water pump.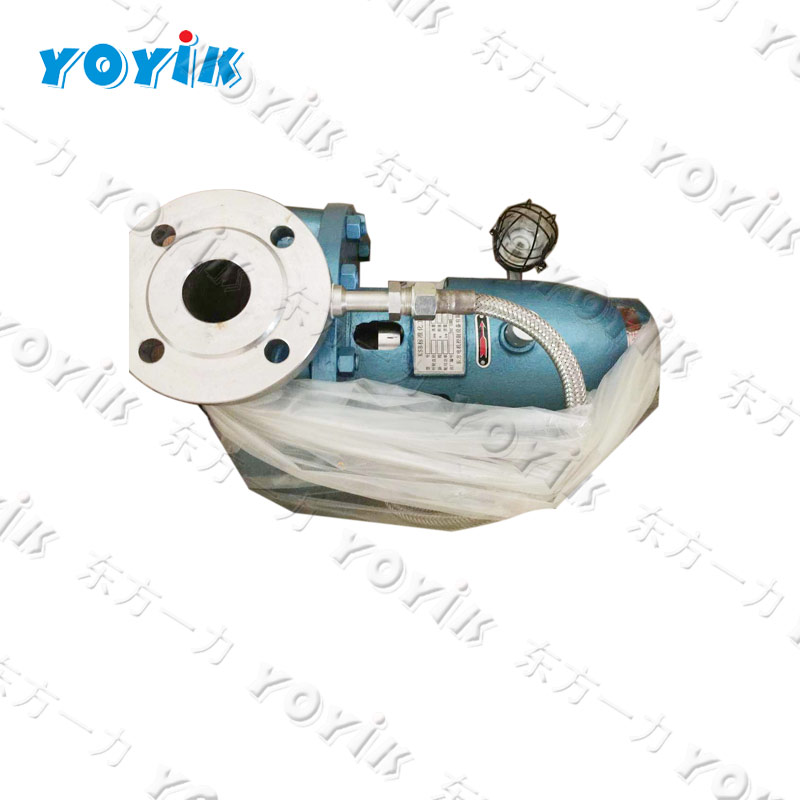 The cooling water pumps can be switched and standby for each other, and the cooling water temperature and water quantity sent to the generator stator winding and outlet bushing can be adjusted through the temperature regulating valve and pressure regulating valve to maintain the constant value. The outlet pipe of the cooler is equipped with a filter to remove the impurities in the cooling water. A small part of the cooling water from the stator cooling water pump is sent to the ion exchanger.
Related products:
Gasket
HZB253-640-03-06 part no.:31
solenoid valve
24EI1-H6B-T
Electro-hydraulic servo valve
BD15AAA-NB10
Fuel Supply Device test solenoid valve
solenoid relief valve
M-3SE10U20/315W220NZ5L
directional vavle
4W10C20B/AW220-50NZA
stator cooling water pump shaft
DFB100-80-230
valve
DBEM 10-50/200 YG 24 NZ4M
Journal Bearing
HZB200-430-02-08
Exhaust fan
AZY10.30-030.0-01
EH Oil pump coupling
F3.SDV10
profile seal
280/269.6*5.11
driving screw
DLZB820-R64A-12
pressure hose
SMS-15-1219mm-B
jacking oil pump
PVH098R01AD30A250000002001AB010A
Bellows globe valve
WJ25-F1.6P
Guide bearing
125LY-36-20
Fluoro Rubber O-Ring
OR0311238
pressure hose
S110-AC-AC-0150
sealing oil DC pump mechanical seal
104-φ35
pressure hose
SMS-12/15-3048-C
pressure hose
SMS-10/N1/4-915mm-B
servo valve
PSSV-890-DF0056A
butterfly valve
K125DSF4PB3
shutdown trip AST solenoid valve
CCP230M 230VDC 19W PAT5002253
BFP AST solenoid valve
CCS230D 16.5W 230VAC
AST/OPC solenoid valve coil
CCS115M 14W 120VDC
pressure hose
SMS-20-915mm-C
piston pump
PVH098R01AJ30A250000001001AB010A
Solenoid valve
S203CH98V5CG4-KCX37\3/8
mannual bellows globe valve
10FWJ1.6P
pressure hose
SMS-20-1524mm-B
IPSV actuator unloading valvesealing set
YJM-134B
pressure hose
SMS-10-610-B
solenoid valve
DG3VP-S-102A-VM-UH-10
test solenoid valve
0217BH7
pressure hose
SMS-15/N1/4-305mm-B
EH oil main pump
PVH074R01AA10A250000002001AB010A
2021-2-22-DFJerry