Valves for Hydrogen Cooling System
Date:2018/4/3 15:49:50 Visits: Author:Dongfang YOYIK Engineering Co; Ltd,
China Hydrogen Cooling Bellows Globe Valve Pressure Relief Valve Manufacturer
Hydrogen Pressure Reducing Valve
The main function of the Hydrogen Pressure Reducing Valve is to decompress and stabilize the gas pressure to a fixed value. It requires good sealing performance, cannot have any leakage.
YQQ-11 Hydrogen Pressure Reducing Valve
YQD-11 Hydrogen Pressure Reducing Valve
Hydrogen Pressure Relief Valve
The hydrogen safety valve dedicated for generator requires temperature and pressure resistance, good sealing performance and no leakage. It needs to be made of explosion-proof material as it is used in Hydrogen cooling system.
3.5A25 Safety Valve
4.5A25 Safety Valve
5.7A25 Safety Valve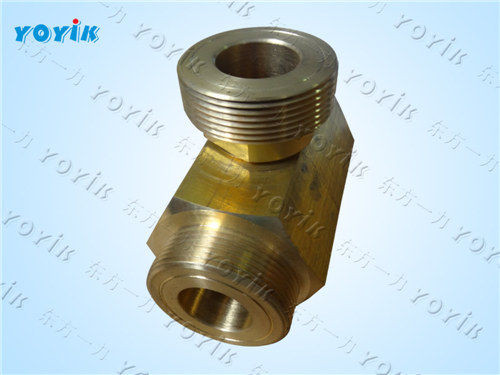 Globe, Check and Throttle Valve
Multi-function valve, with the functions of globe, throttling and check valves, can replace the three valves to achieve multi-purpose, which greatly reduces cost and space.
| | | |
| --- | --- | --- |
| LJC10-16 | LJC15-16 | LJC100-16 |
| LJC25-16 | LJC32-16 | LJC40-16 |
| LJC50-16 | LJC65-16 | LJC80-16 |
Bellows Globe Valve
Bellows Globe Valve is also called bellows seal globe valve. The stem seal is a double seal of bellows and packing. By automatic welding between the cover and the valve stem, zero leakage is ensured.
| | | |
| --- | --- | --- |
| WJ10F1.6P | WJ15F1.6P | WJ20F1.6P |
| WJ25F1.6P | WJ32F1.6P | WJ40F1.6P |
| WJ50F1.6P | WJ65F1.6P | WJ80F1.6P |
| K10FJ-1.6 | K50FJ-1.6 | K100FJ-1.6 |
Please contact us if your need is not listed above. SEND EMAIL