yoyik supply mechanical trip valve F3DG5S2-062A-50-DFZK-V
Date:2021-2-21 9:24:03 Visits: Author:Dongfang YOYIK Engineering Co; Ltd,
The over speed trip mechanism includes hook, trip slide valve, test slide valve, manual test lever, manual trip and reset lever, etc.; the reset device of over speed trip valve includes a cylinder, a solenoid valve and other components; the calibration device of over speed trip mechanism is used for oil injection test of emergency trip device, etc.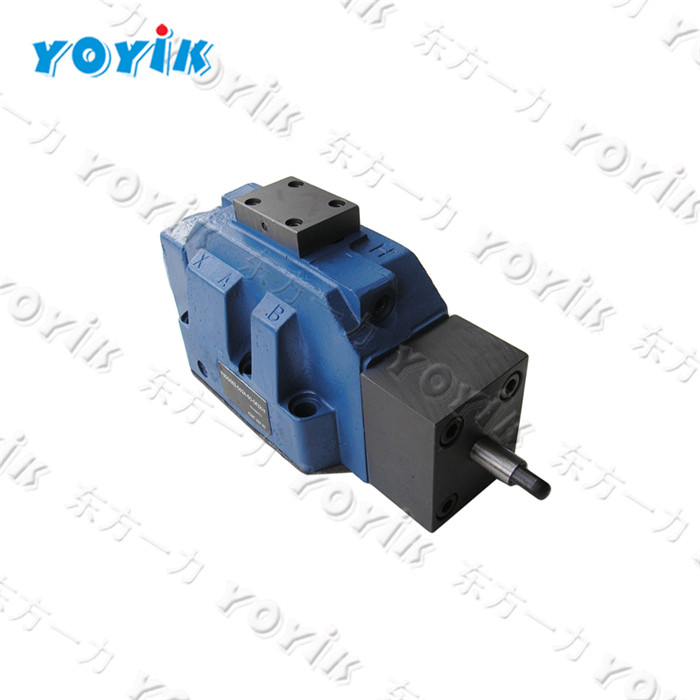 When the mechanical over speed mechanism has blocked the steam turbine unit and needs to reset, it is necessary to manually push the manual trip handle to the "reset" position and hold it for a while. The handle drives the trip reset connecting rod to make the trip reset lever rotate anticlockwise to push the hook to drive the emergency trip sliding valve to move to the left to re close the oil drain of the mechanical over speed and manual trip main pipe. The oil pressure in the upper part of diaphragm valve rises, the AST oil pressure in the lower part of diaphragm valve is established, and the unit is reset.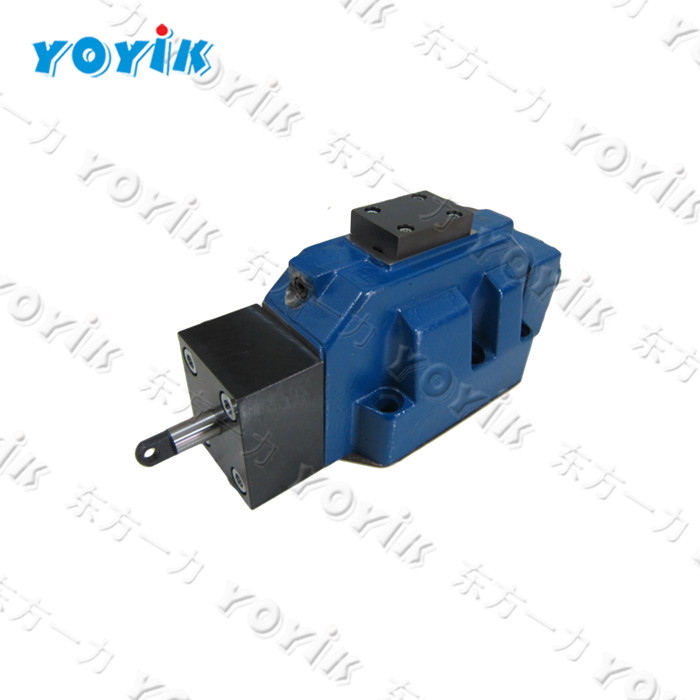 Related products:
tee jointRotary valve
HH6424F24
DC Emergency pump sealing ring (impeller)
125LY-23
solenoid directional valve
4WE-10-DOF/E-W220/50-20
pressure hose
SMS-12-305mm-C
check washer
DIN-5406-1993
pressure joint
CSHM14*1.5
300MW turbine AC lube pump impeller
125LY-35-5
Double change-over high pressure filter
BCD 003 (item 120) 910.473
ACCUMULATOR BLADDER
NXQ-40/31.5
Spiral wound gasket
HZB253-640-03-24
pressure hose
S100-AC-AL-0100
mechanical seal
30-WS P-2811
DEH system LVDT
4000TD-E 0-200mm
main sealing oil pump mechanical seal
ACG070K7NVBP SWEDEN
pressure hose
S110-AC-FB-0400
pressure hose
SMS-12/15-1829-C
Pressure relief valve
AR925-20\DN20
butterfly valve
150DOF4PB3
Lubrication Station oil pump
2.5MCY14B
stator cooling water pump shaft
50-250C
Check valve/prefill valve
CYF-80F/31.51a-20a
AST solenoid valve coil
TAT5002253 115VAC/19W
solenoid valve
4WE6E61/CW220/50H95CR
pressure hose
SMS-12/20-3048mm-C
SOLENOID VALVE FOR SPRAY OIL TEST
4WE6Y61/EG220NZ4
pump working oil cooler sealing strip
A085-MGS-10/2
solenoid valve
D1VW020BVZP82XB510
solenoid valve
4WE6Y-L6X/EW220-50NZ4-V/B08
bellows globe valve
WJ50F1.6P
piston pump (turbine EH oil pump )
PVH74QIC-RSM-IS-10-C25-31
Accumulator
NXQA-2.5/31.5-L
mechanical seal
DFB80-50-240
switch valve
2021-2-21-DFJerry