YOYIK SERVO VALVE G761-3033B EH OIL SYSTEM USE
Date:2021-1-15 17:26:46 Visits: Author:Dongfang YOYIK Engineering Co; Ltd,
YOYIK SERVO VALVE G761-3033B EH OIL SYSTEM USE
The G761-3033B servo valve can be used as three way and four way throttling flow control valves, and the control performance is better when used for four way valves. The series valve is a high performance two stage electro-hydraulic servo valve. The rated flow rate is 4L/min to 63L/min at rated pressure drop of 7Mpa.
The working principle of G761: The input of a current command signal to the torque motor's coil will produce electromagnetic force acting on both ends of the armature, thus the armature will deflect the baffle in the spring tube. The deflection of the baffle will reduce the flow rate of a nozzle, and then change the pressure on the spool which is communicated with the nozzle to push the spool to move toward one side.
G761 servo valve parameter characteristics:
And the guidance pressure is 210 bar
Resolution < 0.5%
Magnetic hysteresis < 3%
Working pressure: 315 bar
Frequency response: 90 ~ 180 Hz (+/-10% signal, -3db)
Step response: 6 ~ 9 msec (the valve axis is fully opened by 0-->100%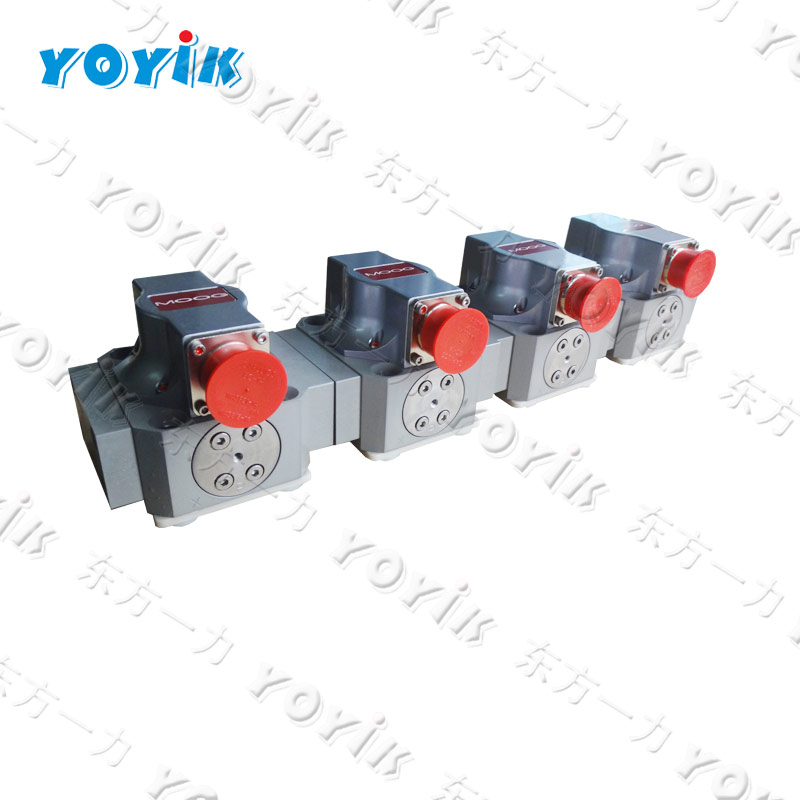 Dongfang Yoyik Engineering Co., Ltd is an industrial supplier based on Deyang, known as the city of heavy industry in China. We are specialized in manufacturing and trading the spare parts of power unit, including filter and filter elements, sealants, sensors, pumps, valves and other work pieces.
oil pump discharge filter YZ.1310A-002
filter FX-60*20Q2
actuator filter
filter TXX-40*80
filter TZX-E100*20Q
filter GP600*10Q2
EH oil precision filter MSF-04-S-01
oil-return filter (working)
FILTER CORE HBX-250X10
Filter SVA9-N
EH oil pump discharge filter
filter FAX-100*3
filter JWUX-40*100
filter QF2260BG10XC
EH oil pump discharge filter
filter NX-63*10
PRESSURE CONTROL VALVE(DUMP VALVE)
Primary filter SL-12/50
filter NX-400*10
oil filter GY93-63*40
oil filter precision filter
Circulating Pump Return Working Filter
filter TZX2-10*3
EH oil supply device filter HPU-V100/A
filter STXX-100*3
filter YSF15-5
Cover Gasket 0391-00-490-T
actuator filter
filter LH0060D010BH/HC
Pressure Switch BH-209028-209
filter SC0801-11
DFYL-CL-2021-1-15-A
Recommended Products