Generator Sealing Oil Float Tank Float Ball Valve BYF-40
Date:2020-8-3 14:49:21 Visits: Author:Dongfang YOYIK Engineering Co; Ltd,
This Float Ball Valve BYF-40 uses the actuator of the ball-float lever to control the conical needle plug installed in the valve plug According to the hydraulic amplification principle, the valve plug is opened to drain the oil as the needle plug moves, in order to control the liquid-level in the oil tank. The valve system is mainly used to control the liquid-level of the sealing oil tank in the turbine generator.
It comprises the actuator of the ball-float lever and the regulating plug controlled by the needle plug for hydraulic amplification.
Main technical parameters
1. Nominal pressure: 0.5 MPa
2. Diameter: φ40mm
3. Max working stroke: 10 mm
4. Max discharge capacity (Full open and working pressure 0.5 MPa) 300 L/min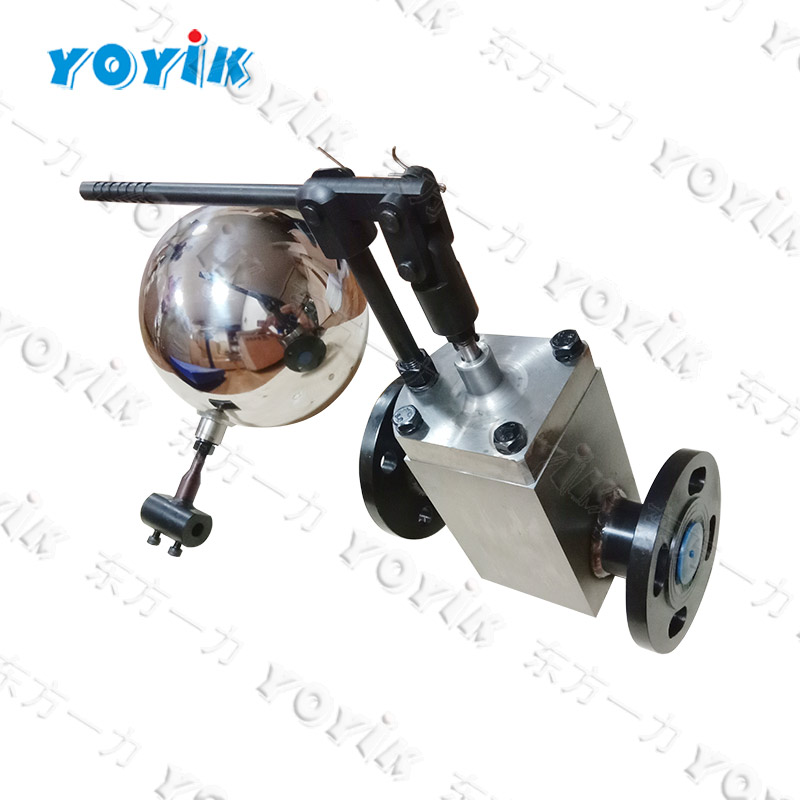 YOYIK has a large number of steam turbine / boiler / motor and other spare parts, accessories, all kinds of imported or domestic pneumatic components and Hydraulic components, YOYIK brand in the industry has made a high honor in the power, metallurgy, mining, chemicals, building materials, steel and other fields with an absolutely good reputation. Is the industry quality assurance model.
YOYIK provides multiple types of spare parts and equipments for power plant :
stator cooling water pump coupling cushion 65-250B
oring 239x5.3
BEARING,GUIDE BALL B 9LDTNA-4-006
Switch HKPP12-30
relief valve S-GB-10-L-46
Screw pump 3GR85X2
sealing ring HB4-56J8-70
AC Motor Driven Lubricating Oil Pump 100LY-60
mechanical seal 100LY-215-2
pressure hose SMS-15/N1/4-305mm-B
AST solenoid valve coil CCP230D 230VAC 22.3W PAT5002253
Hydrogen side DC oil pump HSNS210-54NZ
shaft seal F3-V10-1S65
Globe valve J61Y-40V
Cage item 3 2729-13-04
Hexagon tube plug Q/D9403 NPT2
Gasket HZB253-640-03-06
impeller KSB65-250A
Gasket item 7 71K
DFYL-2020-7-31-MY