CMS Differential pressure transmitter 32Mpa made in China
Date:2020-2-6 16:32:31 Visits: Author:Dongfang YOYIK Engineering Co; Ltd,
CMS Differential pressure transmitter 32Mpa made in China
The CMS Differential pressure transmitter integrates the electric transmission and the target transmission, which can send both electric and target signals. If the failure of the electrical components or lines causes the failure of the electric transmitter to alarm, the other end of the visual transmitter can alarm accurately, so the reliability of the transmitter is improved.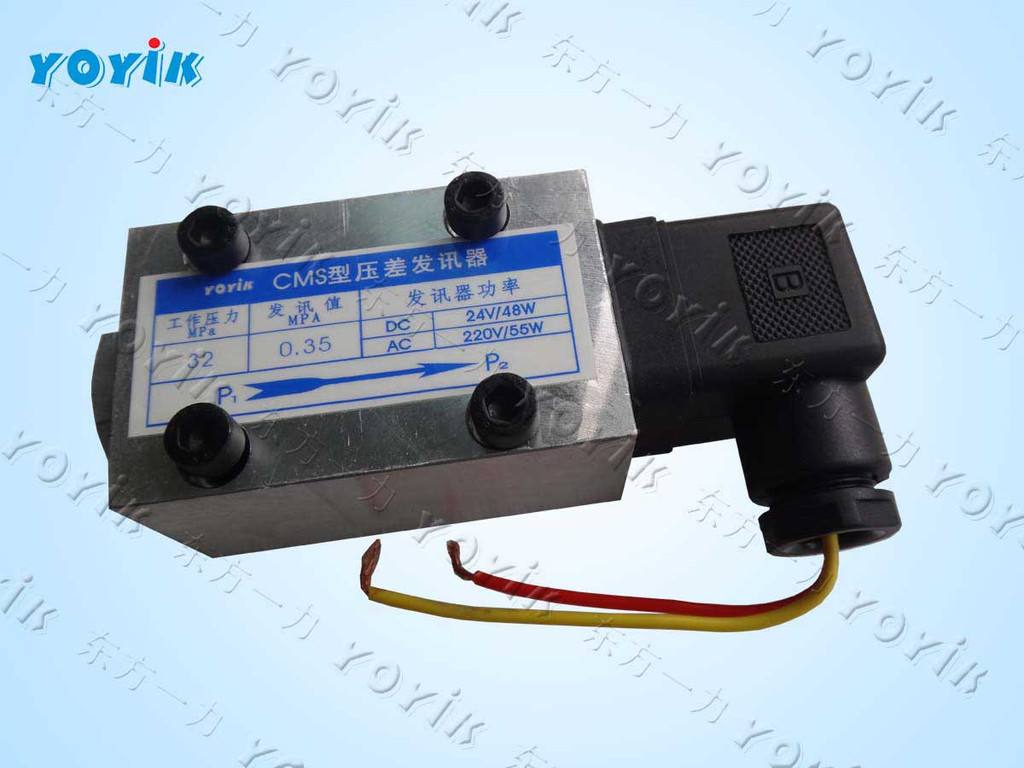 When the hydraulic system is working, the filter element in the oil filter is blocked by pollutants, and the pressure difference between the inlet and outlet is generated. When the pressure difference increases to the set value of the transmitter, the switch at one end of the transmitter will turn on to give an alarm, and the red button of the CMS Differential pressure transmitter will pop up at the other end to indicate that the system operator should clean or replace the filter element in time to ensure the normal operation of the hydraulic system.
More related product:
Differential pressure transmitter
CM-I
Differential pressure transmitter
CM-II
Differential pressure transmitter
CS-
IV
Differential pressure transmitter
CY-I
Differential pressure transmitter
CY-
I
I
Differential pressure transmitter
YM-I
Differential pressure transmitter
CYB-I
Differential pressure transmitter
ZS-I
Differential pressure transmitter
ZS-II
Differential pressure transmitter
ZKF-II
DFSYC-2020-02-06-A
Differential
,
pressure
,
Transmitter
,
China
,
Working
,
32Mpa