Mechanical seal of Sealing oil vacuum pump KZ/100WS
Date:2021-7-14 9:29:25 Visits: Author:Dongfang YOYIK Engineering Co; Ltd,
Mechanical seal refers to a device which is composed of at least one pair of end faces perpendicular to the rotation axis, under the action of fluid pressure and the elastic force (or magnetic force) of the compensation mechanism, and under the cooperation of the auxiliary seal to keep fit and relative sliding to prevent fluid leakage.
Mechanical seal is a kind of shaft seal device of rotating machinery. Such as centrifugal pumps, centrifuges, reactors and compressors. Because the transmission shaft runs through the inside and outside of the equipment, there is a circumferential gap between the shaft and the equipment, and the medium in the equipment leaks out through the gap. If the pressure in the equipment is lower than the atmospheric pressure, the air will leak into the equipment, so there must be a shaft sealing device to prevent the leakage.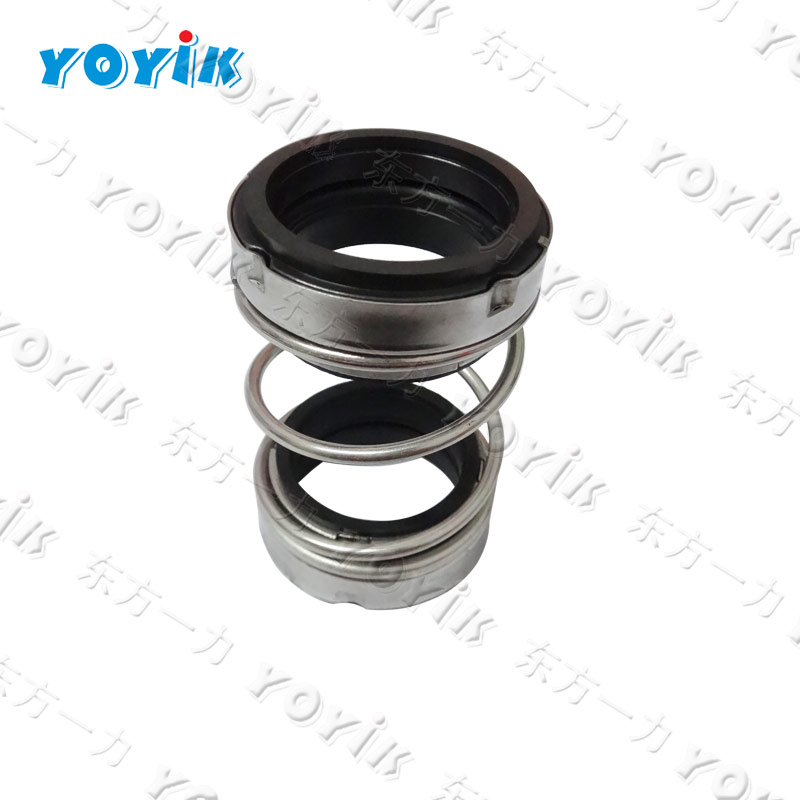 Related products:
sealing ring
HB4-56J8-141
Globe valve
J61Y/DN40/PN4.0
pressure hose
SMS-12-1829mm-C
vacuum pump valve box
P-1758
Extension cable
330130-080-00-00
EH oil feeder
EH oil pump
PVH74 (QI)C-RM-IS-10-C14
SOLENOID VALVE
4WE6EL6X/EG24NZ5L/V
bellows stop valve
WJ40F-1.6P
EH oil main pump bearing
PVH074/PVH098/PVH131
EH oil regeneration pump suction filter
0F3-03-3RV-10
oil filter
QF9703GA03H3.5C
300MW turbine AC lube pump coupling
125LY-35-4
Primary gear shaft internal bearing
piston pump
A10VS0100DFLR/31RVPA12NOO
Speed Probe
CS-1 AD-B100-C10-D01
globe throttle check valve
LJC50C-2.5P
generator sealant injector
KH-32
filter
30-150-207 (Nugent)
pressure hose
SMS-15/N1/4-2438mm-B
sealing ring
HB4-56J8-142
MSV LVDT
Low Resistance Sensor
CS-1(D-065-05-1)
2021-7-14-DFJerry
Recommended Products