yoyik brand new Thermal Expansion Monitor DF9032 MaxA
Date:2021-5-18 11:51:11 Visits: Author:Dongfang YOYIK Engineering Co; Ltd,
DF9032 MaxA Thermal Expansion Monitor can receive input signals from one or two LVDT sensor systems and continuously measure and monitor the thermal expansion or valve position and travel on the machine shell and provide mechanical protection for machinery.
DF9032 MaxA Thermal Expansion Monitor is an intelligent instrument based on top grade DSP processor.
Parameter setting is completed by DF2900 configuration software.
Normal observation operation can be accomplished through the instrument panel keyboard.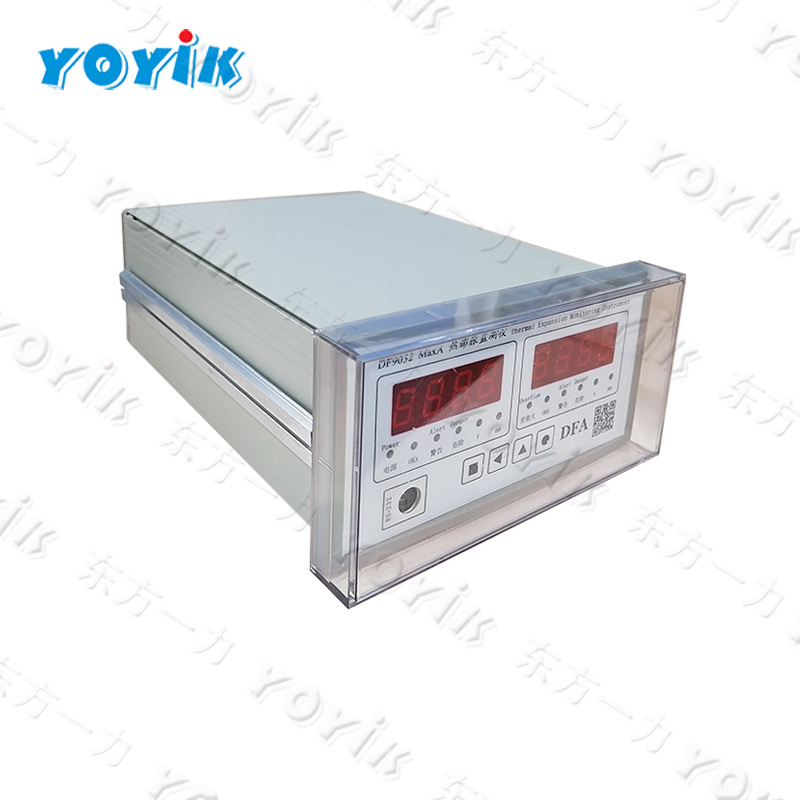 Related products:
In-Line Pressure Transmitter
3051TG3A2B21AB4
LVDT Position Sensor
TDZ-1-25
AB 1771-OW16
AB 1771-OW16
Pressure Switch
02-139479
steam turbine bolt heater
Thermocouple
WRNK-231TZ/K/550/5/0¡«1200¡æ/M20*1.5
Case expansion module
8000B/072
Shaft Vibration Sensor
TM0180-A07-B00-C04-D05
LVDT
Position Sensor
TD-1 0-50
Double thermal resistance
TAP POSITION INDICATOR
ET-SZ5A
Liquid level switch
397001-N33519
Inductance Limit Switch
ZHS-4-N-03K
Preamplifier
330180-50-00
Signal Converter
LVDT Position Sensor
Pressure Switch
B424B 3000PSI
Intelligent temperature and humidity controller
YB-ZWS-42/2
Communication Card
PCL745
TRANSMITTER H2 ANALYZER
S-OPH
LINEAR VARIABLE DIFFERENTIAL TRANSFORMER
GDI Rectifier Bridge Gate Drive Card
UNS0881
Differential pressure transmitter
3051CD1A22A1BB4DFM5HR5
Rotation Speed Sensor
330103-00-08-10-02-00
Fuse
FD20GC100V40T CC1051
Displacement sensor
HTD-100-3
SENSOR, LVDT FOR IV
HL-6-200-15
Vibration Probe
TM0180-A05-B05-C05-D10
2021-5-18-DFJerry
Recommended Products