WSS-503 stainless steel industry Universal bimetal thermometer by yoyik
Date:2021-4-27 15:33:03 Visits: Author:Dongfang YOYIK Engineering Co; Ltd,
1.Description
The bimetal thermometer WSS-503 is a kind of on-site instrument for measuring low and medium temperature. It can directly measure the temperature of liquid vapor and gas medium in the range of - 80 íŠ - + 500 íŠ in various production processes.
2.working principle
Bimetallic thermometer is a kind of single needle indicating thermometer, which is made of a spiral tubular bimetallic sheet, one end is fixed, the other free end is connected with the pointer, rotates with the change of temperature, and drives the pointer to rotate to indicate the temperature.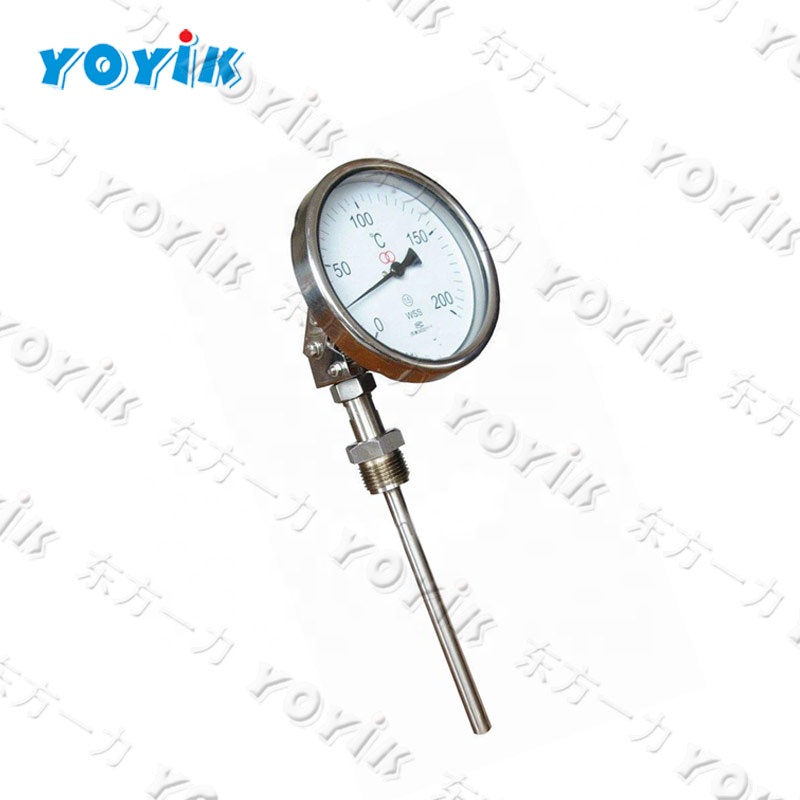 Sensor SZCB-01-A2-B1-C3
Nex nut FA1D56-03-13
Gapmeasure Probe
PRESSURE SWITCH TBN JACKING OI BPSN4KB25XFSP12
LVDT Position Sensor
Bladder & Gas valve NXQ-A-25/31.5-L-Y
High temperature stud
Actuator link rod A170Z09010E
Stem end Joint Bearing SA 12T/K hf fy
ASSEMBLY OF MSV DISC
Filter servo manifold CV, MSV, RSV, ICV C6004L16587
Seal Set TY9106C
Power Supply Module
Shaft Sleeve TU790101 TU790100SMZY
Bellows
TUBE JOINT
Filter Element V6021V4C03
RESISTANCE TEMPERAURE DETECTOR WZPM-001
DFYLSYC-2021-04-27-A
Recommended Products