MSC-2B industrial rotational speed monitor by yoyik
Date:2020-10-16 14:31:09 Visits: Author:Dongfang YOYIK Engineering Co; Ltd,
MSC-2B industrial rotational speed monitor is a new generation of speed monitoring products independently developed by the company. It has the characteristics of high precision, full function and strong anti-interference ability, which can meet the requirements of users for online monitoring of various rotating machinery equipment.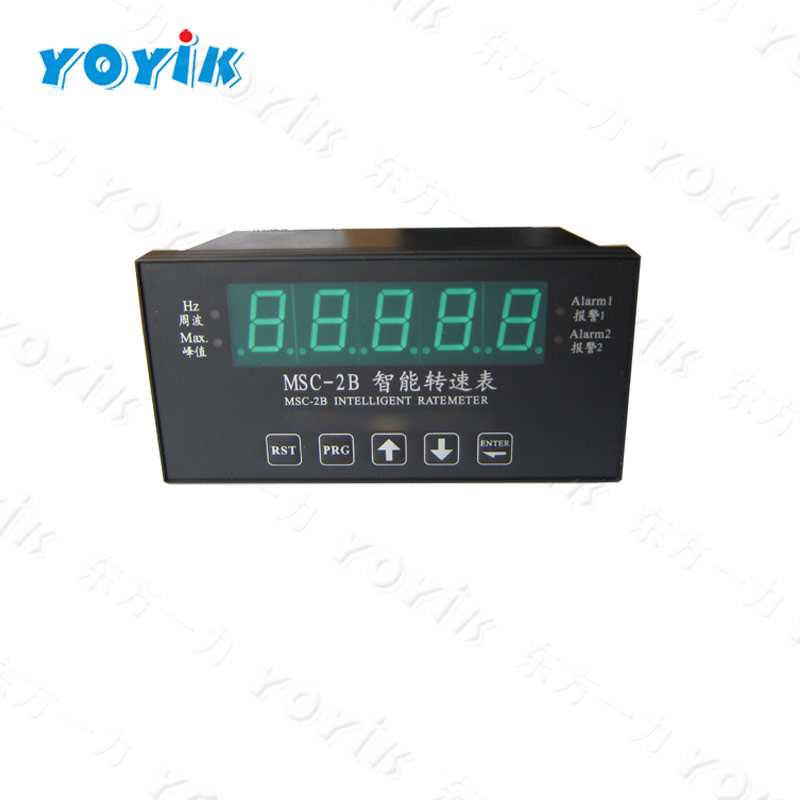 On the basis of MSC-2A, MSC-2B intelligent speed increases the functions of system fault identification, judgment and control, which can effectively avoid misoperation under unreal conditions; it can monitor the speed of gear discs, keys and slots with different number of teeth. The "black box" database can recall the historical maximum value and provide the most reliable first-hand information for accident analysis; it is equipped with high-precision current interface and RS485 serial communication, which can realize remote internet communication between field data acquisition and computer, and is the upgrading product of MSC-2A meter.
More model about Monitor:
Rotation Speed Monitor
DF9011 Pro
Thermal Expansion Monitor
DF9032 MaxA
Thermal Expansion Monitor
DF9032 X-Max
Turbine Rotation Speed Impactor Monitor
HZQW-03E
Turbine Rotation Speed Impactor Monitor
HZQW-03A
Turbine Rotation Speed Monitor
HZQS-02H
Turbine Rotation Speed Monitor
HZQS-02A
DFSYC-2020-10-16-A
Recommended Products