Dongfang yoyik supply carbon brush J164 21*31*65
Date:2020-9-28 15:35:09 Visits: Author:Dongfang YOYIK Engineering Co; Ltd,
Dongfang yoyik supply carbon brush J164 21*31*65
A carbon brush is a sliding contact used to transmit electrical current from a static to a rotating part in a motor or generator, and, as regards DC machines, ensuring a spark-free commutation. The Carbon Brush is fitted in a brush holder which is designed to hold it in the correct position and allow the brush to run on the surface of the commutator or slip ring (collector) to transfer that currrent at optimum performance.
Features of high quality carbon brushes:
Appearance: appropriate chamfer, standardized structure. The cross-section and length of the wire meet the requirements, and there are no loose, falling, broken, falling edges, corners, and clamps.
Usage:
Long service life without wearing the commutator or slip ring. No scratches, unevenness, ablation, or drawing to the commutator.
Good commutation and current collecting properties to control the spark within the allowable range. Small energy loss.
Quickly forms a uniform, moderate and stable oxide film on the surface of commutator or collector ring in operation.
Not too hot, noisy and damaged in operation. Braids will not discolor or ablate.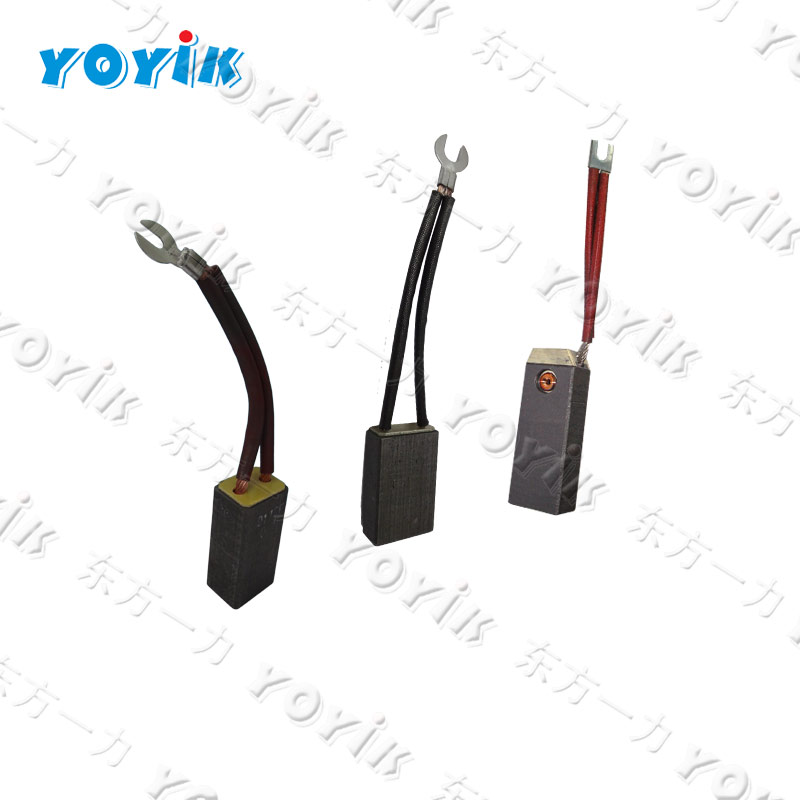 Dongfang Yoyik Engineering Co., Ltd is an industrial supplier based on Deyang, known as the city of heavy industry in China. We are specialized in manufacturing and trading the spare parts of power unit, including filter and filter elements, sealants, sensors, pumps, valves and other work pieces.
AC lube pump 125LY-35-4
Parker solenoid valve coil CCP230D 230VAC 22.3W PAT5002253
solenoid valve D1VW020BVZP92XB510
pressure hose S100-AC-AL-0400
CIRCUIT BREAKER ZN63A-VS1-12/T-1250-40
IPC power supply ACE-716C
solenoid valve F3DG5S2-062A-50JA-AM-S631H-J
AC reciprocating pump A10VSO100DR/32R-VPB12N00
solenoid valve 4WE6D6X/EG24NZ4
Packing B06-5076Z-34US
sealing gasket E1-T1-S7828-01
Hydraulic control valve(Complete assembly)
Oil seal of circulating pump 249499
actuator pipe joint YJM131-3000
unloading valve CVC-25-A
accumulator globe valve SHV6.4
sealing oil vacuum oil tank float valve BYF-80
HP heater man-hole gasket DN420 (JG-2250-1)
Sequence valve F3RG-06-D3-30
solenoid valve 22FDA-F5T-W220R-20/LBO
DFYL-CL-2020-9-28-A