Thermal Expansion Sensor TD-2-A02 supplied by yoyik
Date:2020-9-12 10:23:10 Visits: Author:Dongfang YOYIK Engineering Co; Ltd,
Thermal Expansion Sensor TD-2-A02 supplied by yoyik
The TD-2-A02 thermal expansion sensor is mainly used to measure the expansion displacement of the steam turbine cylinder, and can complete the remote transmission indication, alarm, constant current output and other functions of the thermal expansion displacement in cooperation with the thermal expansion monitor.
Installation instructions
1.Before installation, the power must be connected. Check whether the local indication of the sensor is consistent with the scale of the secondary thermal expansion meter to check whether it deviates from the original factory adjustment value during transportation.
2.The sensor can be installed at any position, but cannot be close to the strong magnetic field or strong current wire.
Parameters:
Range:0~50mm
Accuracy:± 1%
Ambient temperature:- 20 ¡æ¡« + 100 ¡æ
Linear resistance excitation:1500hz
Impedance:250 Ω ± 50 Ω
Linearity:± 1.5% of effective full range
Relative humidity:≤ 90%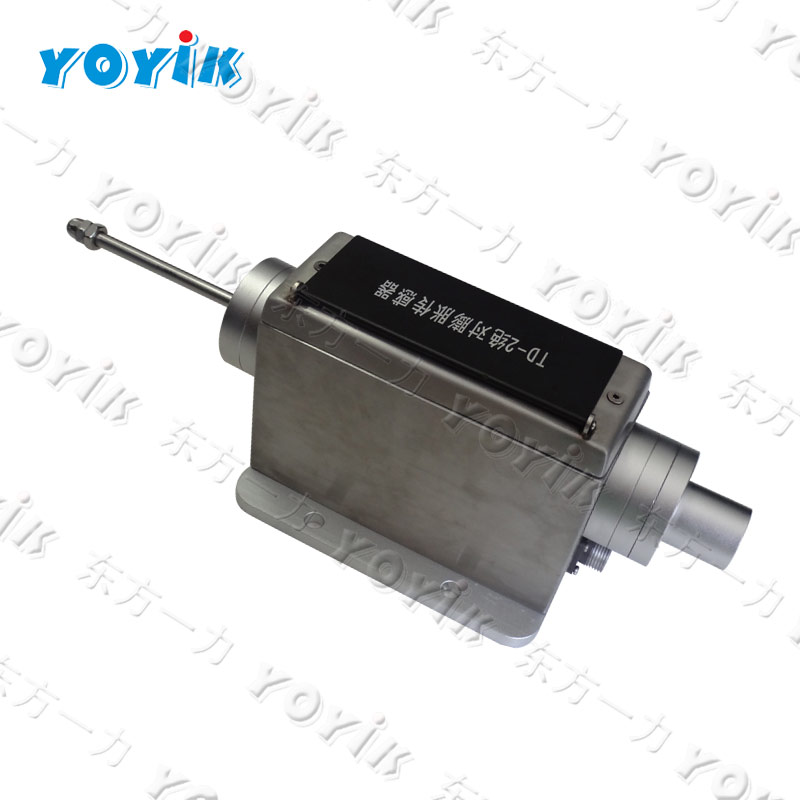 Dongfang Yoyik Engineering Co., Ltd is a manufacturer and trader of industrial products. We mainly offer spare parts of turbines and generators. Kinds of pumps for EH system, valves, filters and filter elements, and other industrial tools and replacements. Our products and service are quality guaranteed.
DEH servo card
Eccentric Monitor MMS6220
INDICATOR, DIAL, OILTEMP BWY-804JJ
Armored Thermocouple WREK2-294
LVDT Position Sensor TD-1 0-500
Differential Pressure Gauge PHV5BVN
Rotation Speed Probe for rotation speed monitor DF9011 Pro
Excitation System Module A52 2V.1
Pressure Switch
Bellows
panel/monitor vibration transmitter STA 220
LVDT Sensor LVDT TDZ-1-H 0-60
32 mm Eddy Current Sensor PR6426/010-010
LVDT Displacement Sensor 6000TDZ-A
Thermometer WTZ-280 0-100¡æ
Differential Pressure Gauge PHV2BRN
DFYL-CL-2020-9-12-A