Dongfang yoyik supply Ion exchange resin filter HQ25.300.20Z
Date:2020-8-29 10:57:53 Visits: Author:Dongfang YOYIK Engineering Co; Ltd,
Dongfang yoyik supply Ion exchange resin filter HQ25.300.20Z
The Ion exchange resin is the latest fire-resistant fuel treatment technology. It absorbs acidic substances in fire-resistant fuel through adsorption. Its acid treatment capacity is 7 times that of diatomaceous earth, and it can process high-acidity fire-resistant fuel. The ion-exchange resin filter element can greatly improve the processing capacity of anti-fuel acidity.
Features of ion exchange resin filter element:
1) No metal ions will be released, so it will not react with phosphate to produce gelatinous metal phosphate, and will not cause servo valve adhesion failure.
2) Improve the resistivity of phosphate ester fire-resistant fuel to avoid electrochemical corrosion of components.
3) Even particles will not leak, and will not fight against fuel particle pollution.  
4) The acidic substances in the fire-resistant fuel are treated by adsorption instead of neutralization. No water will be generated during the treatment, so vacuum dehydration is not required.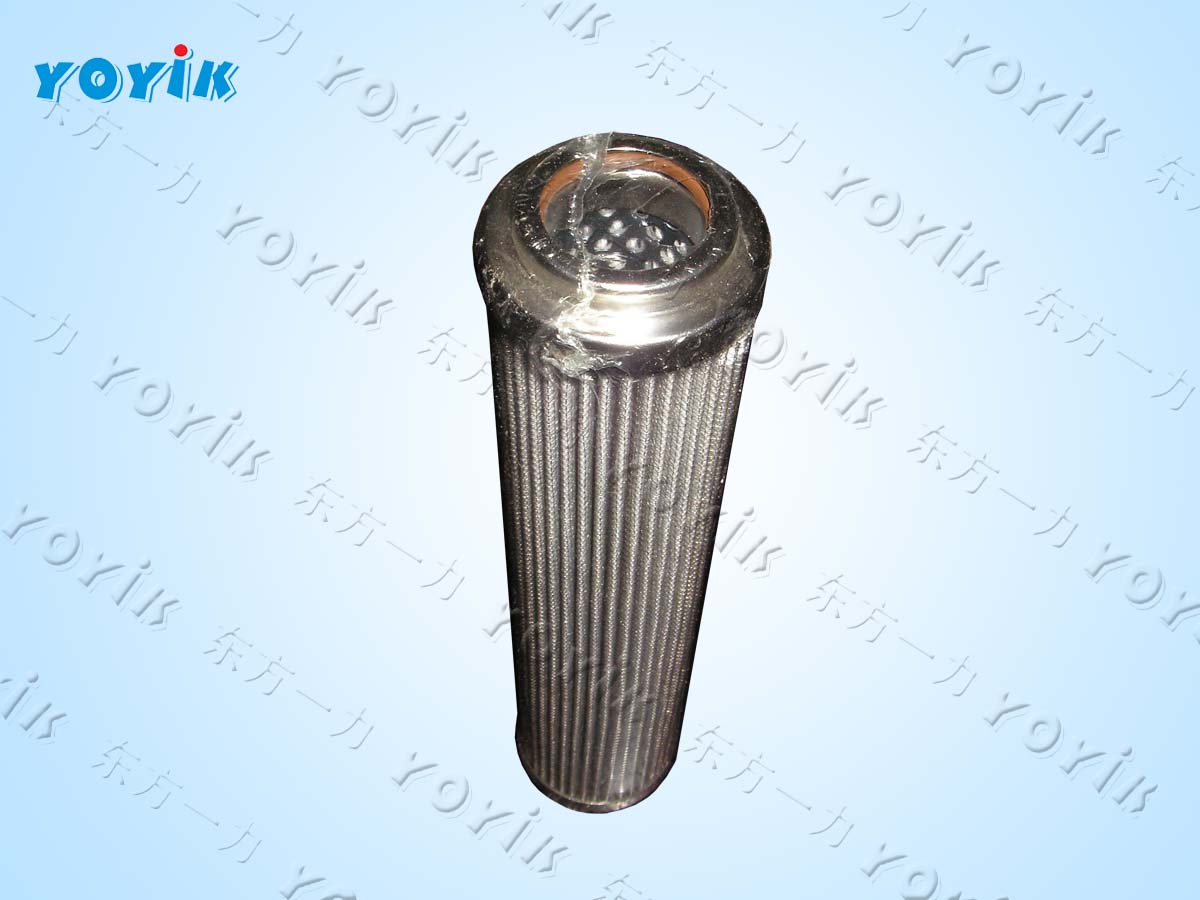 Deyang Dongfang Yoyik Engnieering Co;Ltd are specialized in manufacturing the spare parts for Power plants, including Steam turbines, Generators, Hydro turbines, Hydro generators ,Babbitt bearings, Fluorine plastic bearing pads, Filters, Filter elements, Hydraulic valves, Hydraulic pumps, EHC, TSI, MEH, DCS, Excitation system, Hydrogen oil water system, Sealing compounds, Detachable brush holder, Coolers, Insulation materials,Repairing electric motors, etc.
filter LH0240D010BNLHC
filter QYL-63*20S
filter HX-250*30
filter HBX-400*5
oil filter WUI-A10*60S
filter HX-25*3W
oil filter JWU-40*180LYZ
filter FBX-800*10
filter YZ4320A-002
oil filter LUC2-40*20Q2

Filter RFLDW/HC661DAM25BD1
oil feeder filter LH0060D005BN/HC
filter IX-630*80
filter JWUX-630*180
Diatomite filter DP930EA150V/-W
filter HX.BH-160*3
oil filter ZU-E400*40FS
oil pump suction filter JCAJ007
DFYL-CL-2020-8-29-A