Dongfang yoyik supply Filter oil LH0160DO20BN3HC
Date:2020-8-14 14:39:20 Visits: Author:Dongfang YOYIK Engineering Co; Ltd,
Dongfang yoyik supply Filter oil LH0160DO20BN3HC
Hydraulic oil filter is used in the hydraulic system to filter out solid particles and colloidal substances in the working medium, as well as to filter out solid impurities mixed in from the outside in various oil systems or generated inside the system during operation. It can effectively control the pollution degree of the working medium and protect the normal operation of mechanical equipment. It is an indispensable part of the pipeline series for conveying the medium.
Technical parameter:
Working pressure: 21bar ~ 210bar
Filtration accuracy: 1 μ ~ 100 μ
Working temperature: - 30 ¡æ ~ + 100 ¡æ
Medium: general hydraulic oil
Features
1. Good filtration performance, uniform surface filtration performance for 2-200um filtration particle size;
2. Good corrosion resistance, heat resistance, pressure resistance and wear resistance;
3. The filter element has uniform pores and precise filtration accuracy;
4. The filter element has a large flow per unit area;
5. The filter element is suitable for low temperature and high temperature environment.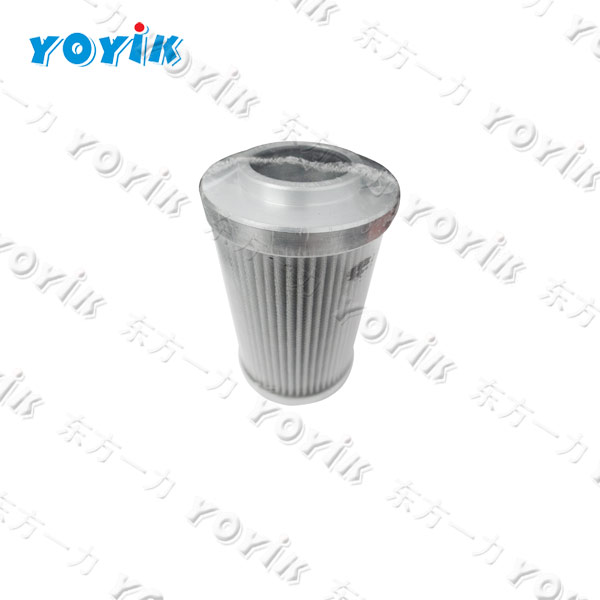 Dongfang Yoyik Engineering Co., Ltd is located in Deyang, Sichuan, provides different kinds of industrial products and brands. Our company is specialized in researching and developing hear-resisting and wear-resisting materials. As a pump and valve manufacturer ourselves, we also offer other brands both domestic and from abroad.
solenoid valve 4659D78001
solenoid valve HT8316G054
EH oil Re-Circulating pump mechanical seal F3V10IS6SIC20
pressure hose SMS-10-1829-B
Proportional valve KFDG4V-5-2CFON-Z-VMU1-HZ20
heater HY-GYQ-2.4-380/3
mica tape 5442
solenoid valve 4WE6Y61/EG220NZ4/V
MSV2 trip solenoid valve
screw pump HSNH210-46A
solenoid valve 4WE10Y3X/CG220NZ4/V
Mechanical seal (DE) 11-SHF11/135-E9-A3 00 11
bladder 25l MOC: Neoprene & Butyle
fanservo valve controller BGCD6121B
profile seal 492/480*7.06
Diaphragm valve HY-GMV10.02
AST/OPC solenoid valve coil 300AA00126A
stainless steel butterfly valve K50DSF4PB3
Accumulator bladder 20L NBR
Welding typebellows stop valve WJ65F-1.6P-II
pressure hose S100-AC-FB-0080
relief valve 98H-109
bladder NXQ.A-25/31.5-L-EH
globe check valve (welded) JC80-1.6P
300MW turbine DC Emergency pump volute 125LY-23-4
sealing ring HB4-56J8-09
pressure hose SMS-10/N1/4-305mm-B
pressure hose S110-AC-AC-0050
EH oil pump PV292R5DC00
sealing oil Re-Circulating pump HSNH280-43NZ
AST solenoid valve
EH oil supply device
AST/OPC solenoid valve coil 300AA00086A
DFYL-CL-2020-8-14-A