Emergency Trip System (ETS)
Date:2016-7-12 20:01:23 Visits: Author:Dongfang YOYIK Engineering Co; Ltd,
China Steam Turbine Emergency Trip System (ETS) Manufacturer
PRODUCT DESCRIPTION
Steam turbine emergency trip system (ETS) receives the stop signal from a local first meter or TSI secondary meter according to the safe operation requirements of steam turbines, control the shutdown solenoid valve to let the steam turbine shutdown in emergency, for protecting the safety of steam turbine. Emergency trip system (ETS) monitors the parameters as below. If any parameter exceeds the normal range, the shutdown valve will stop all the Actuators.
ETS monitors the steam turbine's operation based on the sensors. Monitored parameters are as below£º
Turbine over-speed 110%
EH oil low pressure
Lubricating oil low pressure
Condenser low vacuum degree
Thrust bearing abrasion (large axial displacement)
Trip signal remotely controlled by users
ETS system consists of an emergency trip block for installing shutdown solenoid valve and status pressure switch, four test trip blocks for installing pressure switch and test solenoid valve, speed sensors, a control cabinet for installing electric and electronic hardware, and a remote control test operation panel.
REGULAR SPARES
| | |
| --- | --- |
| Actuator Trip Valve | Emergency Trip Throttle |
| Emergency Trip Valve | Trip Module Check Valve |
| Trip Pressure Switch | Trip Slide Valve Assembly |
| Trip Solenoid Valve | Trip Valve/Shutoff Valve |
PRODUCT PICTURE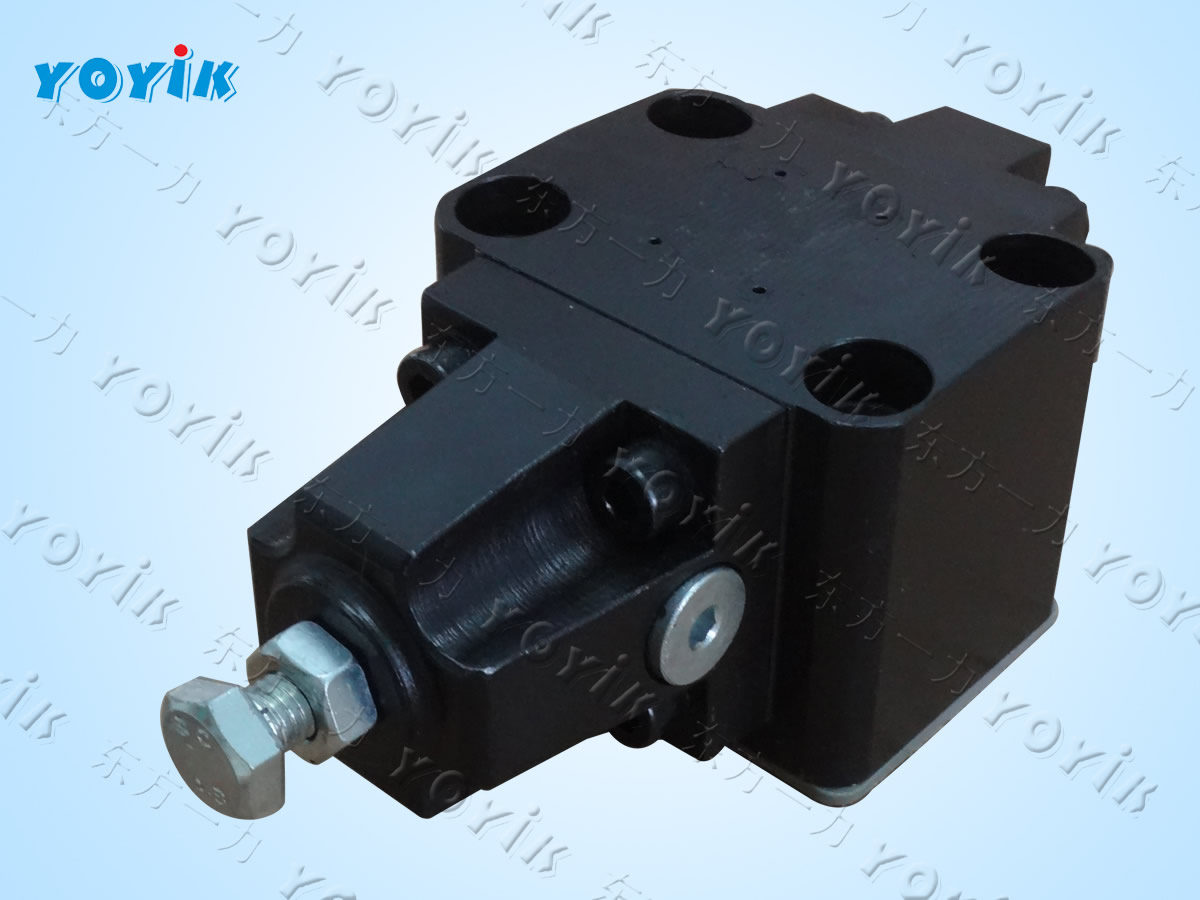 RELATED PRODUCTS
Please contact us if your need is not listed above. SEND EMAIL