YOYIK provide Solenoid valve coil 300AA00086A in stock
Date:2020-7-3 18:12:05 Visits: Author:Dongfang YOYIK Engineering Co; Ltd,
YOYIK provide Solenoid valve coil 300AA00086A in stock
Solenoid valve coil 300AA00086A. There is a closed cavity in the solenoid valve, and there are through holes in different positions, each hole is connected to a different oil pipe, the middle of the cavity is a piston, two sides are two electromagnets, which side of the magnet coil is energized, the valve body will be attracted to Which side, by controlling the movement of the valve body to open or close different oil drain holes, and the oil inlet hole is normally open, hydraulic oil will enter different oil drain pipes, and then use the pressure of the oil to push the piston of the cylinder, piston It also drives the piston rod, which drives the mechanical device. In this way, the mechanical movement is controlled by controlling the current of the electromagnet.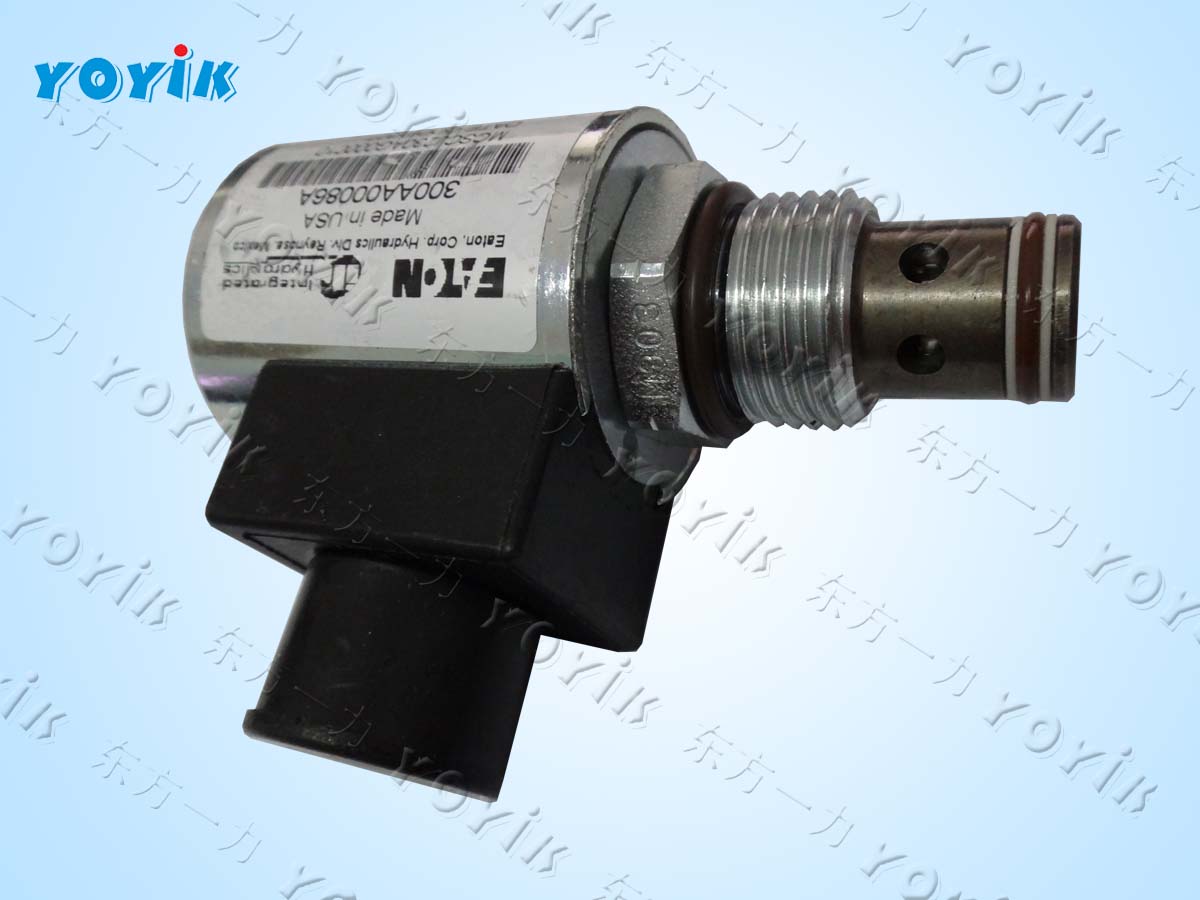 Dongfang Yoyik Engineering Co., Ltd is a professional supplier of power unit spare parts. We have pneumatic and hydraulic components brands both domestic and overseas. We manufacture spare parts of generators, turbines and boilers. The name of Yoyik is renowned in this industry.
YOYIK provides multiple types of spare parts and equipments for power plant :
sealing ring HB4-56J8-116
Spare parts kits for sealing oil differential pressure valve KC50P-97
bellows globe valve WJ15F1.6P
Pole core surface insulating varnish J0405
needle valve SHV15
Rexroth Hydraulic valve L-DB65F2-3X/16
pressure hose SMS-12-305mm-B
non-return valve S10P5.0
stainless steel bellows globe valve WJ50F1.6P
AST solenoid valve AM-501-1-0148
GEARBOX SCW315-42
globe valve HY-SHV16.02Z
BLADDER NXQ-A-25/31.5
servo valve J761-004
overspeed protection solenoid valve R900944371
300MW turbine AC lube pump ball bearing 125LY-35-4
Guide bearing 125LY-23
O-ring HZB253-640-02-01
Temperature control valve PN16, DN25, KVSS.5
solenoid valve AS32061A-R230
DFYL-CL-2020-7-3-A