Yoyik supply mechanical seal for three-screw pump HSNH210-36
Date:2020-2-3 15:12:48 Visits: Author:Dongfang YOYIK Engineering Co; Ltd,
Yoyik supply mechanical seal for three-screw pump HSNH210-36
HSN series three-screw pump is kind of displacement type low pressure rotor pump with favorable suction capacity. It is applicable to convey various liquid mediums which have lubricating property and do not contain
impurities like solid particles, including fuel oil, hydraulic oil, machine oil, steam turbine oil and heavy oil.
Viscosity scope of 3~760 mmP2P/s, conveying pressure ≤4.0Mpa, medium temperature ≤150¡æ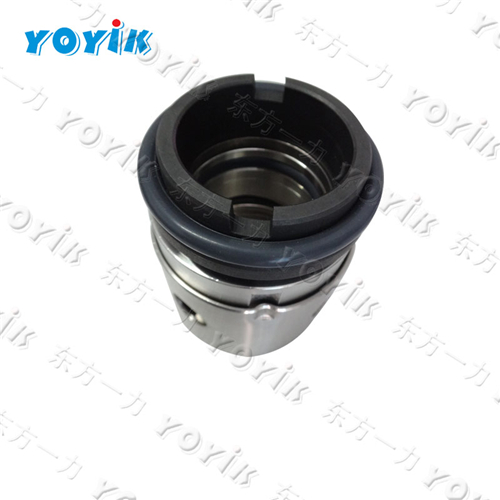 The reason why both ends of the mechanical seal are required to have high brightness and flatness is to provide conditions for the end faces to adhere and make the specific pressure uniform. This is a relatively rotary seal. Because some oil-water mixtures or acid-corrosive substances often bring a certain degree of corrosion to the pump valve, whether the seal ring is in good condition is a good protection for the safety of the project and the integrity of the machine. Once the seal ring is damaged, it should be replaced immediately regardless of the degree.
Flow range£º5-5300L/min
Operating pressure£º≤4.0Mpa
Required speed£º500-3000r/min
Viscosity range £º3-1500 mm²/s
Service temperature£º0-150¡æ
Allowed suction£º≤8m
Dongfang Yoyik Engineering Co., Ltd is a manufacturer and trader of industrial products. We mainly offer spare parts of turbines and generators. Kinds of pumps for EH system, valves, filters and filter elements, and other industrial tools and replacements. Our products and service are quality guaranteed.
servo valve 072-1202-10
bellows globe valve (welded) WJ15F1.6P
bellows globe valve (welded) WJ40F1.6P
stainless steel globe valve (flange) 65FJ-1.6PA2
EH oil Circulating pump 02-125801-3
Check valve 216C100
bellows globe valve (welded) WJ10F1.6P
bellows globe valve (welded) WJ65F1.6P
AST solenoid valve ZD.02.004
servo valve 072-559A
Check valve 216C15
EH oil Circulating pump 02-125801-3
globe check valve (welded) JC40-1.6P
safety valve 3.5A25
stainless steel globe valve (Butt welding) DFJ65-1.6P
EH oil feeder
bellows globe valve (flange) 50FWJ1.6P
Mechanical seal LTJ100
DFCL-2020-2-3-A