Dongfang yoyik supply three-screw pump HSA210-36
Date:2019-12-5 18:28:25 Visits: Author:Dongfang YOYIK Engineering Co; Ltd,
Dongfang yoyik supply three-screw pump HSA210-36
HSA three-screw pump has long service life, reliable operation; wear surface, anti-seizure and high performance.
Flow: 10-880L/min
Operating pressure:≤1.6MPa
Speed: 950-3000r/min
Working temperature: 0-150íŠ
Viscosity: 3-1500mm2/s
Suction height: ≤8m
High performance, substitute import, win import: 1 material combination is better; 2 reasonable inlet flow rate design to ensure stable fluid flow during high speed operation; 3 combination of import and export multi-direction, adapt to design and site needs; 4 simple and perfect structure The service system fully guarantees the user's good use on site; due to the simplified design of the structure, it is very convenient to install, disassemble and maintain; the supply of various forms can be supplied by the whole machine, and the pump head can be supplied for more flexible satisfaction.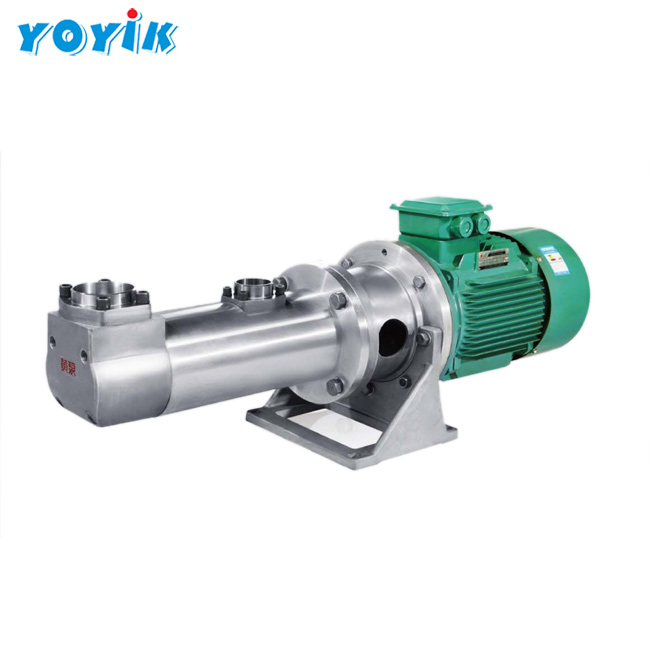 Dongfang Yoyik Engineering Co., Ltd is specialized in manufacturing spare parts of power plants. Our products have high quality assurance in the industry.
Coil for Solenoid valve BEST N0.0210
16 DO card ADAM-5056S
Fuse 6.6kV XRNM1-7.2/80
Floating Bearing Outer Cap Nash TC-42, 115
Rotor Nash TC-38, 110
PET sleeve fiberglass strip φ10
RTD WZPK2-343
RTD WREK2-294
Filter Element
Oring
alkali-free fiberglass tape ET100
RTD (Pt-100) WZPM2-001
slot wedge & strip assembly
RTD WREK2-294
Dual Channel RTD WZPM2-001
RTD (Pt-100) WZPM2-001
Coil 1240 - 220V
MOTOR; 3 PHASE ASYNCHRONOUS YFK90X-6
Tep. Metter BWR-906 L9
Hydraulic hose 35MPa, 20mm
LVDT 150mm and 0-10V output
BALLUF BTL027W BTL5-E10-M0050-P-S32
DFCL-2019-12-5-A