Dongfang yoyik supply epoxy resin 6101
Date:2019-11-27 18:28:58 Visits: Author:Dongfang YOYIK Engineering Co; Ltd,
Dongfang yoyik supply epoxy resin 6101
The epoxy resin 6101 has the following advantages:
Features and uses
Mainly suitable for anti-halo treatment of the stator winding ends of medium and large high-voltage generators. Consists of A and B components.
Physical form: liquid, uniform, no impurities
Smell: slight
Water soluble: insoluble
Curing time: ≤24h at room temperature
Road and rail, sea transportation: applicable
Instructions
1.Mix the two components A and B according to the requirements and mix well
2. The surface of the workpiece must be treated before painting, so that it is rust-free, oil-free, dust-free and dry.
3. Can be dried at room temperature or grilled for 60-80 degrees, 45 minutes
4. There are dipping, spraying, selective spraying and brushing options. The thickness of the coating is affected by 4 factors: the nature of the paint, temperature, pressure and the design structure of the device.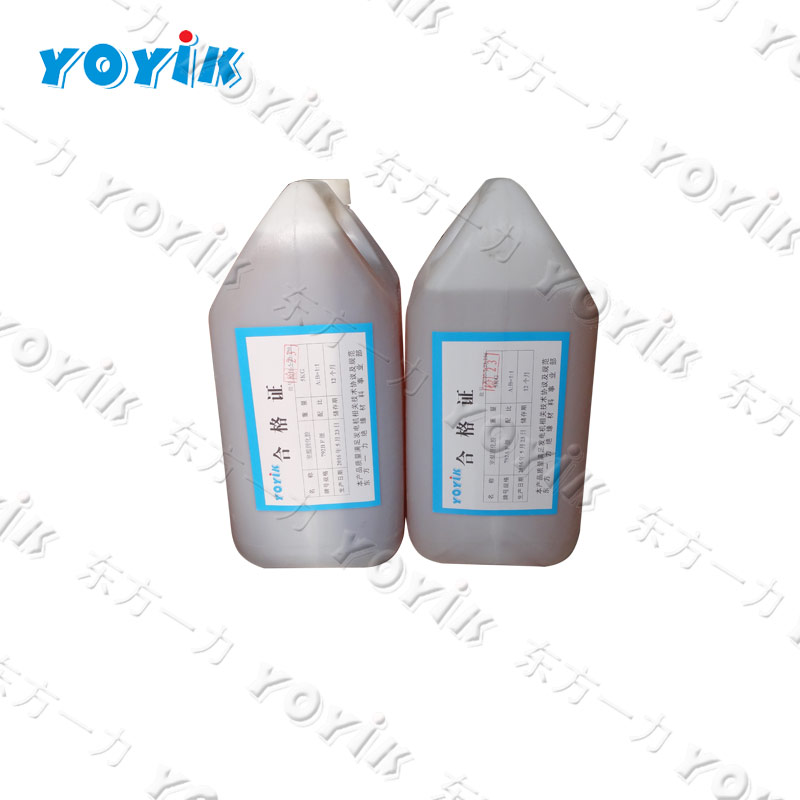 Pls feel free to contact us if you need any other products:
Excitation System Display Screen
Rotation Speed Sensor ZS-01
Current/Voltage Converter LJB1 2000A/10V 0.5
LVDT Position Sensor HL-3-200-15
Limit Switch ZS-06
Sensor 4000TD
Measuring Probe
Gap Sensor Probe
Double thermal resistance Y47-24
alkali-free fiberglass tape ET100
grease gun KH-32
heavy grease gun 5D463.338 T15A
High resistance Anticorona tape 51614
Low resistance Anticorona tape 51612
red epoxy Modified coating varnish EP5
TITESEAL T20-66
sealant WH-53351JG
Varnished Glass fabric J0703
Red insulating varnish 1211
grease gun hose & connector 5D463.338 T15B
grease gun nipple G.NPL.BH-R1/4
slot Sealant 892
epoxy adhesive 132
DFCL-2019-11-27-A