Steam Turbine Rotation Speed Monitor
Date:2016-7-12 19:32:18 Visits: Author:Dongfang YOYIK Engineering Co; Ltd,
China Steam Turbine Rotation Speed Monitor Measurement Manufacturer
PRODUCT DESCRIPTION
Steam turbine rotation speed monitor, also called as tachometer or speed display, is an important parameter for the steam turbine start-up, shutdown and stable operation and vibration value and the rotation speed of the machine on the relationship between the final analysis of the performance of the machine is very important.
In the process of machine stop, speed decreases suddenly, mean that there is a large metal friction touch inside the machine. And zero speed is preset shaft rotation speed, when the machine to stop running, the machine speed to zero speed set point, relay contact action, make the barring gear meshing, the shaft continued slow rotation, to prevent the bending of the shaft to avoid in the ensuing drive damage caused by shaft bending machine.
Yoyik provide high quality rotation speed monitors for measuring the high-speed rotating steam turbines. The monitors can display accurate value of steam turbine rotating, zero speed, reverse speed.
Technical Requirement of Rotational Speed Monitors
The steam turbine speed monitor is an instrument used to measure the speed of a steam turbine, and its accuracy requirements are usually high. Generally speaking, the accuracy requirements of the turbine speed monitor should comply with the following standards:

The absolute error within the speed range shall not exceed ± 0.25%.
The relative error within the speed range should not exceed ± 0.1%.
The tachometer should have linearity throughout the entire speed range.

In addition, the sensitivity, stability, and reliability of the turbine tachometer are also very important factors that need to meet relevant national standards and technical specifications.
REGULAR SPARES
Speed sensors used for rotation speed monitors
PRODUCT PICTURE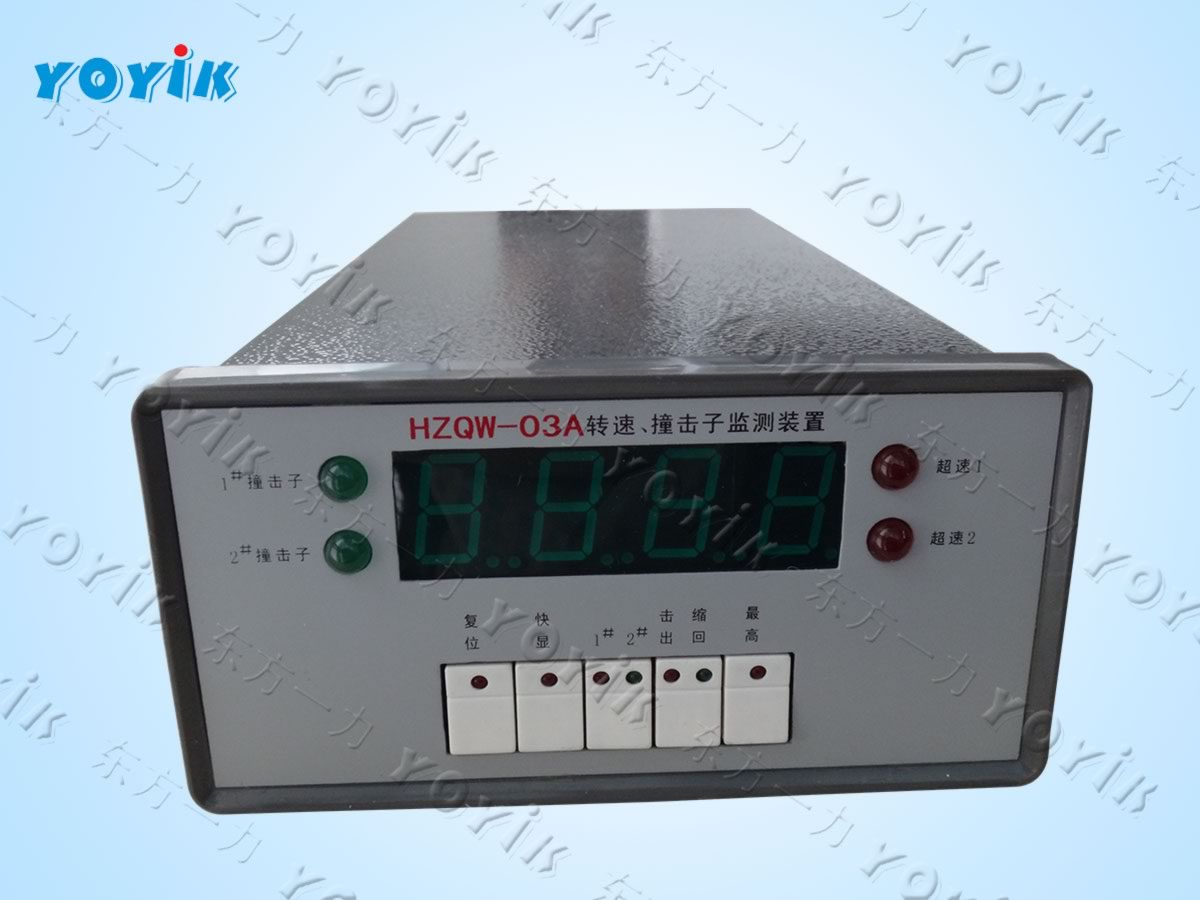 RELATED PRODUCTS
Please contact us if your need is not listed above. SEND EMAIL