Heat Exapansion Sensor TD-2 use for power plant
Date:2019-10-16 11:25:56 Visits: Author:Dongfang YOYIK Engineering Co; Ltd,
Expansion temperature sensor is based on the principle of thermal expansion of liquid, solid and gas when heated. This kind of temperature sensor includes liquid expansion, solid expansion and gas expansion.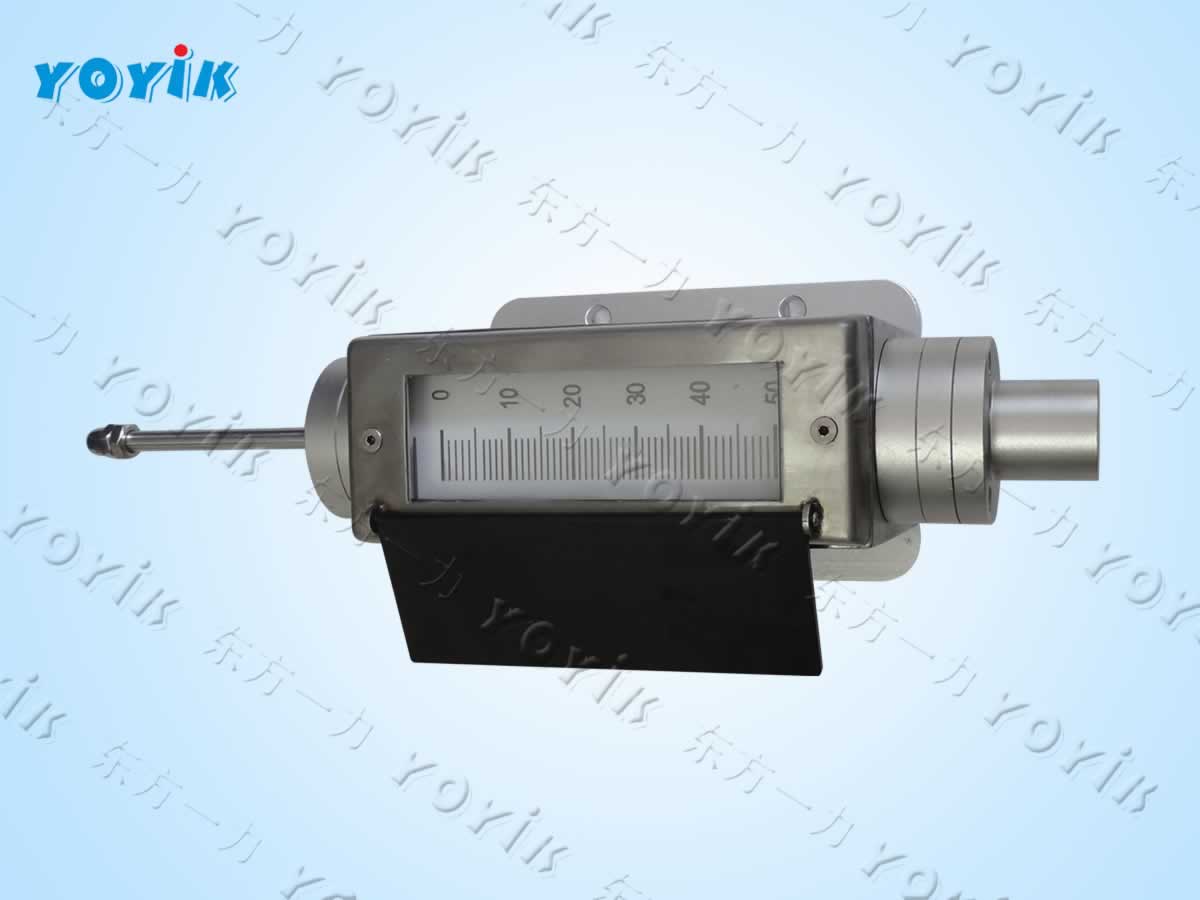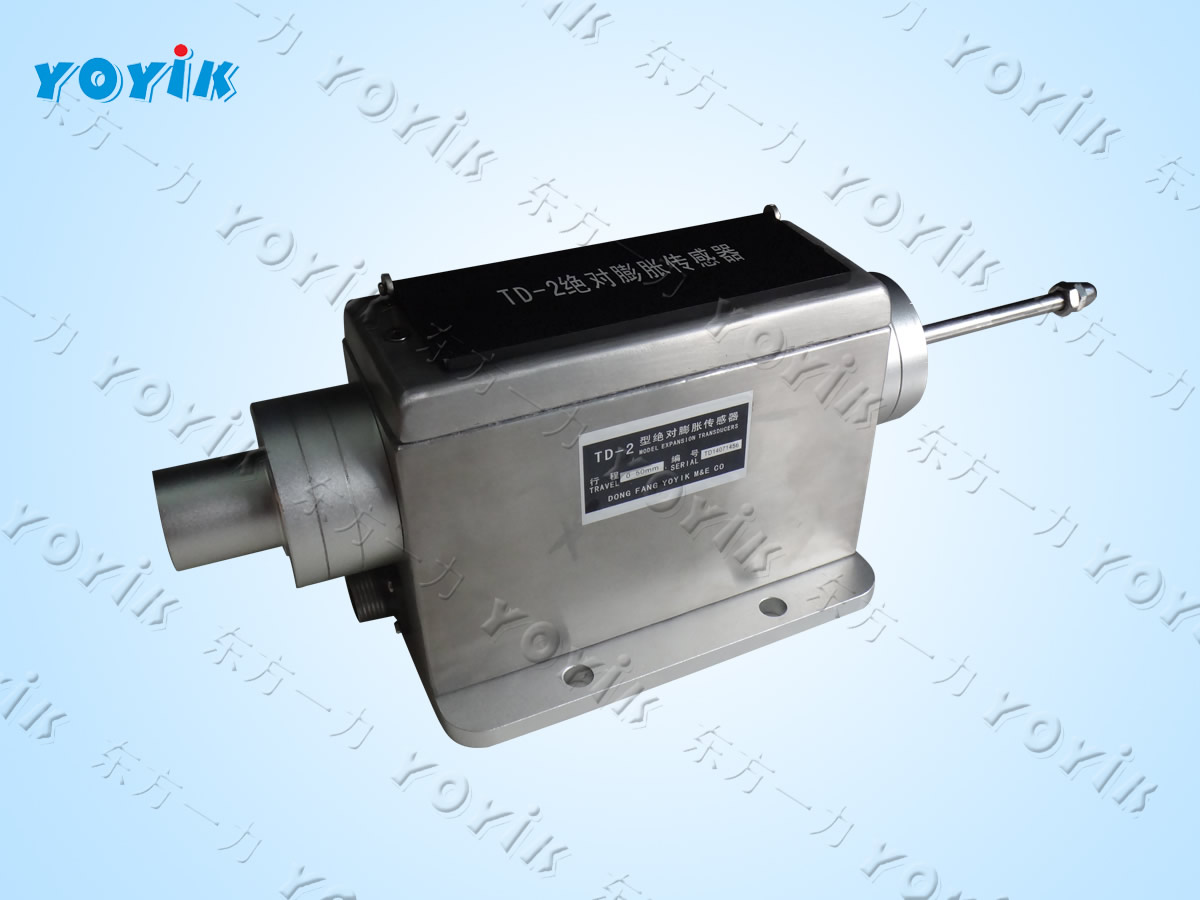 The turbine TD-2 thermal expansion sensor (0-35mm) is designed for measuring the absolute expansion displacement of steam turbine units in the steam turbine industry. It has two kinds of instructions: in-situ and remote transmission. In-situ indication has a large field of vision, it uses intermediate frequency displacement sensor as sensing element; remote indication has good linearity, strong anti-interference, simple structure, easy to damage, good reliability, long-term continuous use, output is constant current. It has been selected by domestic large and medium-sized steam turbine manufacturers, and can be used in other precise displacement measurement occasions.
Power DYB B-TD00101B
Relay panel B-TD00106
Optical Insolation panel (OP) B-TD00107A
Electromegnatic valve (Pin lock) DPW-8G
Electromegnatic valve (Emgercy) DPW-8G
Electromegnatic valve (GOV) MFZ2-3C
CPU board
A/D board
Communication board CI-1321
I/O board
Current tranformer LJB1 2KV, 10V, 800A, 50Hz
Relay MM2XP-D
Relay MM2XP-D
Relay MY4NJ
Relay DZ6B/3Z
Relay DZ6B/3Z
MAGNETIC TRIP DEVICE
Switch DH Slip Detecting Unit 2,5m/s
Switch DH Slip Detecting Unit 3,15 m/s
switch momen FGXCC
Heat Exapansion Sensor TD-2
Dual channel Turbine Heat Expansion Monitor DF9032/03/03 MaxA
Precision Transient Speed Monitor DF9011 Pro
LVDT Displacement Sensor
Speed Sensor CS-1/D-065-05-01
SOLENOID VALVE G761-3033B
BLADDER FOR ACCUMULATOR lNXQA.25/31.5
SEAL KIT FOR ACCUMALATOR NXQA.25/31.5
BLADDER FOR ACCUMULATOR NXQA.10/20LEH
SEAL KIT FOR ACCUMULATOR NXQA.10/20LEH
CYLINDER,PNUMATIC GSK 160X1720B-MT4
ACTUATOR aB-140DA-90
Epoxy Adhesive 53841YQ
Hydrogen Transmitter
SHAFT BUSHING 2BE1 353 OZY4Z
SEALING RING 2BE1 353 OZY4Z
THREADED PIN 2BE1 353 OZY4Z
FEATHER KEY 2BE1 353 OZY4Z
DISCHARGE CHECK VALVE SIZE 6" 2BE1 353 OZY4Z
BYPASS NRV SIZE 2"(50MM) TC11
Speed Sensor ZS-04
Servo Valves for Turbine Governors SM4-20(15)57-80/40-10-H607H
Charging valve, seals and o-rings for rubber bladder 80L
Charging valve, seals and o-rings for rubber bladder 10L
Semiconductive Paint Y130
Servo valve G761-3033B[2019-10-16-Z]