Spot in stock servo valve G761-3033B supplied by Dongfang yoyik
Date:2019-6-10 16:51:44 Visits: Author:Dongfang YOYIK Engineering Co; Ltd,
Spot in stock servo valve G761-3033B supplied by Dongfang yoyik
The servo valve G761-3033B is used as a three-way and four-way throttle type flow control valve for better control performance when used with a four-way valve. This series of valves is a high performance two-stage electro-hydraulic servovalve rated at 4L/min to 63L/min at a rated pressure drop of 7Mpa. The pilot stage of the valve is a symmetrical two-nozzle flapper valve driven by a dry double air gap force motor; the output stage is a four-way spool valve. The spool position is mechanically fed back by a cantilever spring rod. The valve series is single, sturdy, reliable, and has a long service life. These valves are suitable for position, speed, force (or pressure) servo control systems with high dynamic response.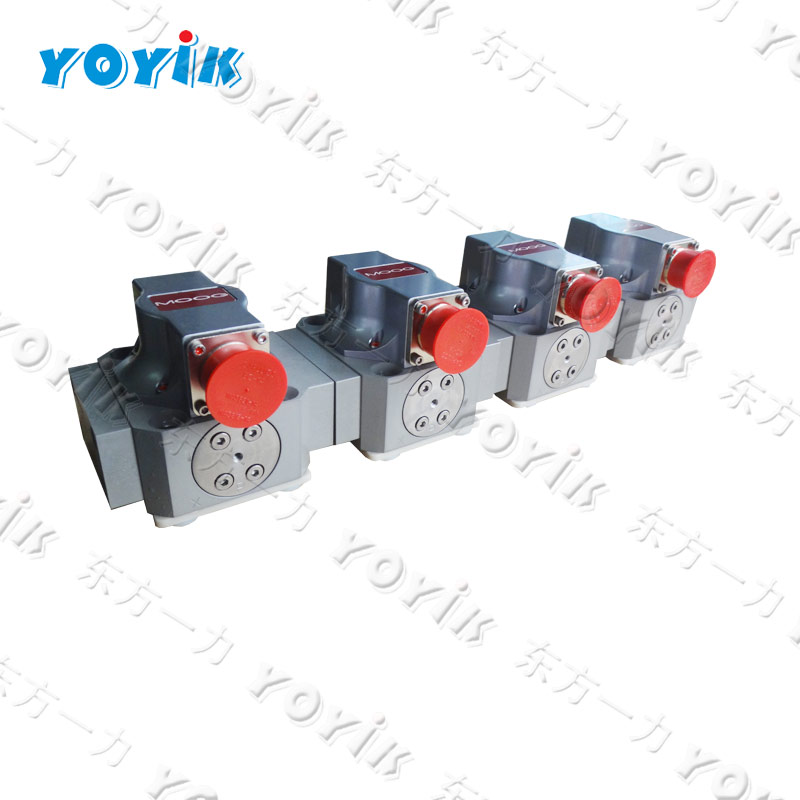 Features:
1. Adopting the new Servo Jet pilot stage to improve the dynamic characteristics of the whole valve;
2. The flow passage design of the large flow valve greatly increases the rated flow of the valve;
3. The position of the main spool is electrically feedback using a displacement sensor;
4. Built-in electronic amplifier performs closed-loop control on spool displacement;
5. Fail-Safe function to ensure that the machine is in a safe position in the event of an unexpected power failure;
6. Fast dynamic response, high control accuracy, long service life, etc.
We also supply:
stainless steel globe throttle check valve (welded) LJC40-1.6P
bellows relief valve BXF-40
safety valve 3.5A25
vacuum pump KZ/100WS
stainless steel globe throttle check valve (welded) LJC100-1.6P
mechanical trip valve F3DG5S2-062A-50-DFZK-V
safety valve 5.7A25
Shutoff valve F3RG03D330
Isolation valve F3DG5S2-062A-220AC-50-DFZK-V/B08
sealing oil differential pressure valve KC50P-97
mechanical seal A108-45
vacuum pump 30-WS
Oil-water alarm OWK-2
EH oil Circulating pump 02-125801-3
Shutoff valve HGPCV-02-B30
sealing oil vacuum oil tank float valve BYF-80
DFCL-2019-6-10-A