Dongfang yoyik supply boiler part manhole HX4857
Date:2019-3-28 18:06:58 Visits: Author:Dongfang YOYIK Engineering Co; Ltd,
Dongfang yoyik supply boiler part manhole HX4857
The boiler manhole is the hole that the maintenance personnel enters into the inside of the container during the maintenance or supervision of the boiler. It is to install, disassemble, clean and repair the internal equipment of the equipment. The structure of the hand hole and the manhole are basically the same, and a short tube section is covered with a blind plate. The diameter of the hand hole is generally 150~250mm. It should be convenient for the worker to wear gloves and hold the hand of the tool. The nominal diameter of the standardized hand hole is DN150 and DN250. When the diameter of the device exceeds 900 mm, a manhole should be opened.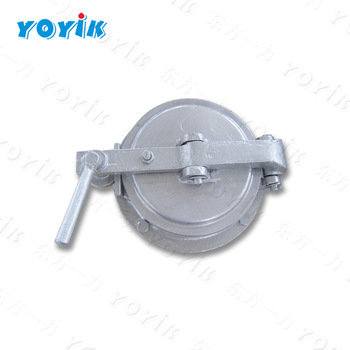 Installation and maintenance
The manhole is located in the lower part of the tank, and the manhole is subjected to a large liquid pressure. In order to prevent leakage, the installation quality of the manhole must be strictly required. Sealed water lines are processed on the flanges and cover plates, and care should be taken during construction to avoid oil leakage during use. Mark each time you remove the manhole to avoid misalignment when reloading, which affects the tightness.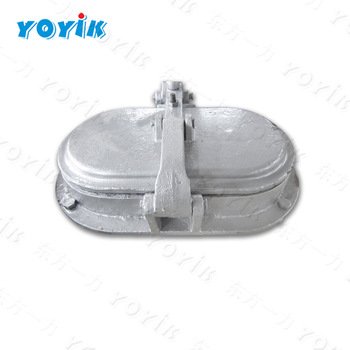 We also provide other boiler spare parts:
OBSERVATION HOLE DOOR ASSEMBLY
OBSERVATION HOLE SEAL BOX ASSEMBLY
PEEP HOLE SEAL BOX ASSEMBLY
Superheater Antifriction Bearing
Sliding Block
Inspection Door
Globe Valve J965Y-32
Globe Valve J965Y-320
Radial Sealing Fin
Equalizer
Air Pre-heater Manhole Door
Sealing Fin
Seal Ring
Sealing Folded Plate
Bypass Sealing Fin
Bypass Sealing Support Board
Manhole
Flow Equaling Plate for Coal Economizer
End Cap for Coal Economizer
Hand Hold End Cap
Four Element Ring
LOWER WW MANHOLE DOOR ASSEMBLY
DFCL-2019-3-28-A