OEM China stator cooling water pump YCZ65-250B
Date:2018/3/2 9:55:50 Visits: Author:Dongfang YOYIK Engineering Co; Ltd,
OEM China stator cooling water pump YCZ65-250B Dongfang Yoyik Engineering Co., Ltd is a manufacturer and trader of industrial products. We mainly offer spare parts of turbines and generators. Kinds of pumps for EH system, valves, filters and filter elements, and other industrial tools and replacements. Our products and service are quality guaranteed.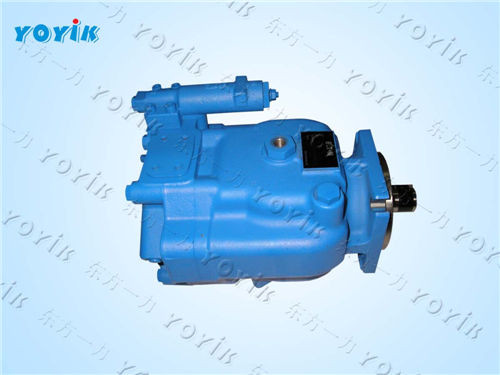 Qualified spare parts for turbine and generator:
filter FBX-100*5
filter PLFX-30-X20
filter HX-63*10Q3
filter HFX-40*20Q
filter JWUX-25*80
oil filter YWU-100*100-J
mannual bellows globe valve WJ25F1.6P
0.5 insulating box patch board
300MW turbine DC Emergency pump coupling driving pin
filter SQCQX-1000*20F20
filter V4051V3C03
working filter
J0403 F-class epoxy glass adhesive
Hydrogen supply device safety valve 4.5A25
LVDT Sensor 4000TDZ-AG
stick magnetic filter CUBI-200
filter TZX2W-400*100
oil filter WUI-A160*80S
DG4V-3-2A-M-S5-FJ-H2-60 Directional control valve
filter CZX-40*40
EH oil pump oil-absorber inlet filter
filter FBX-40*20
filter
AST solenoid valve
stator cooling water pump YCZ65-250B
Support bearing φ360
filter LXM15-50
filter SFBX-160*1
filter CFF2X-520*100
actuator oil filter
filter TZX2-1000*10
cellulose filter 01-388-013
filter WU-63*100-J
EH oil tank inlet filter OF3-20-3RV-10
insulating washer
Thermal resistance
TD-2 Steam turbine thermal expansion sensor
filter LH0060D10BN/HC
bellows globe valve core WJ25F1.6P.03
baffle JB/ZQ4349-2006 100
PVH074R01AA(AB)10A250000002001AB0 EH oil pump
O-ring HB4-56J8-156
AC lube pump thrust bearing 125LY-35
bearing(T)
SEALING RING
globe throttle check valve LJC80-1.6P
coalesce filter
filter TFX-250*180
pressure hose S110-AC-AL-0320
stator cooling water pump YCZ65-250B
Deyang Dongfang Yoyik Engnieering Co;Ltd are specialized in manufacturing the spare parts for Power plants, including Steam turbines, Generators, Hydro turbines, Hydro generators ,Babbitt bearings, Fluorine plastic bearing pads, Filters, Filter elements, Hydraulic valves, Hydraulic pumps, EHC, TSI, MEH, DCS, Excitation system, Hydrogen oil water system, Sealing compounds, Detachable brush holder, Coolers, Insulation materials,Repairing electric motors, etc.
[DFMY-2018-3-2]