New Offer safety valve 4.5A25
Date:2018/3/2 9:55:04 Visits: Author:Dongfang YOYIK Engineering Co; Ltd,
New Offer safety valve 4.5A25 is a popular product from Yoyik. Dongfang Yoyik Engineering Co., Ltd is a professional supplier of power unit spare parts. We have pneumatic and hydraulic components brands both domestic and overseas. We manufacture spare parts of generators, turbines and boilers. The name of Yoyik is renowned in this industry.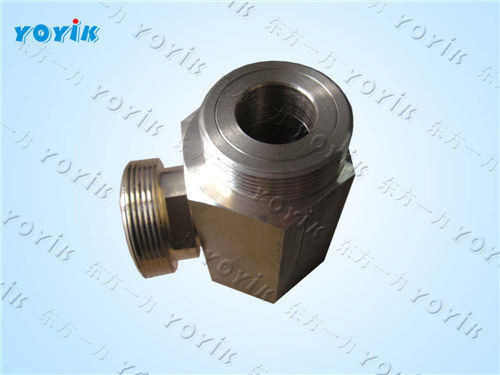 Qualified spare parts for turbine and generator:
Circulating oil pump inlet filter
filter ZX-1300*80
Trip electromagnet coil 3YVDC220V
pressure hose SMS-10/N1/4-610mm-C
solenoid valve 4WE6D62/E220N9K4/V
differential pressure valvediaphragm 977HP
Check valve (clip type) 216C50 with reverse flange
double-tongue Check valve
filter FBX (TZ)-400*5
turbine Emergency pump thrust bearing 125LY-23
solenoid valve D1VW20BV-750*B510
tee jointRotary valve HH6424DF24
bolt heating rods for steam turbines
cellulose filter PYLX-1269-165
rotor ring KSB65-250A
filter HDX-160*5
Pressure switch
9AG-EF45-NI-FIA Steam turbine brake switch
600MW turbine AC Auxiliary oil pump (TOP)impeller 125LY-36
filter SFX-1300*1
filter 0140D005BH3HC
pressure hose SMS-10-915-B
safety valve 4.5A25
overspeed protection solenoid valve R900944371
needle valve SHV20
filter TZX-E250*30Q2
diatomite regeneration filter 30-150-207
steam turbine bolt heater
filter FAX-40*1
filter LH0240R5BN/HC
filter NX-250*20
300MW turbine AC lube pump bearing sleeve 125LY-35-4
filter 3700325
filter SFAX.BH250*5
filter SFAX-250*20
GB65C-85 25CR2MOVA M6*10 SCREW M6 X 10; MATERIAL 25CR2MOVA.
AST solenoid valve
Cellulose filter
70LY-34 Small turbine AC oil pump mechanical seal
filter 21FC1421-140*250/14
filter 0850R003BN3HC/-V
filter FBX-1000*30
jacking oil pump A10VS0100DR/31R-PPA12NOO
oil filter Q3U-E63*5S
safety valve 4.5A25
Deyang Dongfang Yoyik Engnieering Co;Ltd are specialized in manufacturing the spare parts for Power plants, including Steam turbines, Generators, Hydro turbines, Hydro generators ,Babbitt bearings, Fluorine plastic bearing pads, Filters, Filter elements, Hydraulic valves, Hydraulic pumps, EHC, TSI, MEH, DCS, Excitation system, Hydrogen oil water system, Sealing compounds, Detachable brush holder, Coolers, Insulation materials,Repairing electric motors, etc.
[DFMY-2018-3-2]