Factory Sale vacuum pump reducer M01225
Date:2018/3/2 9:53:01 Visits: Author:Dongfang YOYIK Engineering Co; Ltd,
Factory Sale vacuum pump reducer M01225 is an exclusive product for power units offered by Yoyik. Dongfang Yoyik Engineering Co., Ltd mainly provides hydraulic components, spare parts of power units, mechanical parts processing and so on. We have spare parts, components, replacements for generators, boiler, turbines and hydroturbines.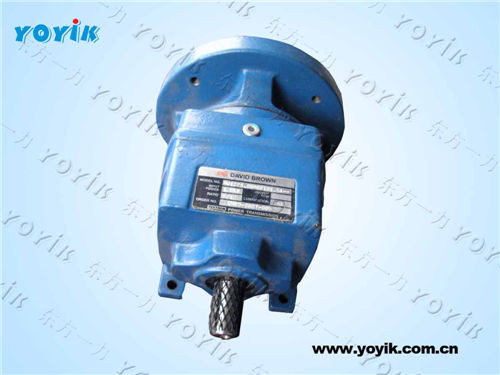 Qualified spare parts for turbine and generator:
pressure hose S110-AC-FC-0040
F3DG5S2-062A-50JA-AM-S631H-J Solenoid valve
filter FWIX-800*10
steam turbine bolt heater
F3V101S6S1C20 EH oil pump
300MW turbine main oil pump guide vane
PCA-6003V CPU card
filter STXX-400*20
125LY-36 coupling for 600MW units AC TOP
actuator filter
filter WNY-5
bellows globe valve 40FWJ1.6P
filter FBX-25*3
solenoid valve
servo valve SV1-10/16/100/6
High temperature sensor
oil filter ZUI-A25*20S
filter TZ-1300*5
filter GX-63*30
filter CWU.PH-100*100-J
300MW turbine main oil pump guide vane sleeve
solenoid valve VFS4210-4DB
bellows globe valve (welded) WJ25F3.2P
vacuum pump reducer M01225
oil pump outlet filter JCAJ001
GLAND SEAL RING-3
steam turbine bolt heater
filter B45264-001V
filter TZX2-160*10Q2
EH oil tank external self-Circulating filter SH-006
filter CFRX-100*5Q
GB65C-85 CHEESE HEAD SCREW
filter 400LD225K5-WVG
mannual bellows globe valve WJ20F1.6P
oil filter Q3U-A10*3BS
125LY-23 guide bearing for DC emergency oil pump
CV Actuator
actuator filter 0110D010BN3HC
Solenoid valve G531C002MS
filter TFX (ZX)-800*80
filter HX.BH-800*3W
oil filter Q3UI-A400*5FS
filter TZX2-1000*10Q3
oil filter YQ2U-A25*20S
diatomite filter
430378-N12065 Pressure switch
cushion KSB65-250B
filter SFX-950*3
vacuum pump reducer M01225
Deyang Dongfang Yoyik Engnieering Co;Ltd are specialized in manufacturing the spare parts for Power plants, including Steam turbines, Generators, Hydro turbines, Hydro generators ,Babbitt bearings, Fluorine plastic bearing pads, Filters, Filter elements, Hydraulic valves, Hydraulic pumps, EHC, TSI, MEH, DCS, Excitation system, Hydrogen oil water system, Sealing compounds, Detachable brush holder, Coolers, Insulation materials,Repairing electric motors, etc.
[DFMY-2018-3-2]