Eddy Current Sensor
Date:2016-7-12 18:40:51 Visits: Author:Dongfang YOYIK Engineering Co; Ltd,
China Steam Turbine Eddy Current Sensor Manufacturer
PRODUCT DESCRIPTION
Eddy current sensor is through the sensor end coil and measured object (conductive) the clearance between changes to the vibration of the measured object relative displacement and static displacement; it had no direct mechanical contact between the analyte and, with the use of a very wide frequency range.
The Eddy Current Sensor can measure eddy current intensity and phase changes caused by surface defects in mechanical components, and convert these changes into electrical signals. These signals can be used to diagnose and monitor the status of rotating mechanical components to help avoid faults and reduce downtime.
WORKING PRICINPLE OF EDDY CURRENT SENSOR
The working principle of eddy current sensors is based on the principle of eddy current induction, which means that when a conductor is placed in an alternating magnetic field, due to Faraday electromagnetic induction, a current will be generated inside the conductor. These currents will generate a reverse magnetic field, which will interact with the original magnetic field, resulting in eddy currents inside the conductor. These eddies will change the strength and phase of the magnetic field, which will be detected by eddy current sensors.
REGULAR SPARES
| | |
| --- | --- |
| TM0180-A08-B00-C05-D10 | PR6423/012-131-CN |
| PR6423/004-110-CN | PR6423/003-001 |
| PR6423/003-030 | PR6423/003-010 |
| PR6423/10R-030 | PR6424/003-030 |
| PR6424/010-040 | PR6423/010-011 |
| PR9268/200-000 | CON021 |
| CWY-DO-811104-00-05-50-02 (include Proximitor) | CWY-DO-816002-00-05-50-02 (include Proximitor) |
| CWY-DO-811104-00-05-10-02 (include Proximitor) | CWY-DO-811104-01-07-90-02 (include Proximitor) |
PRODUCT PICTURE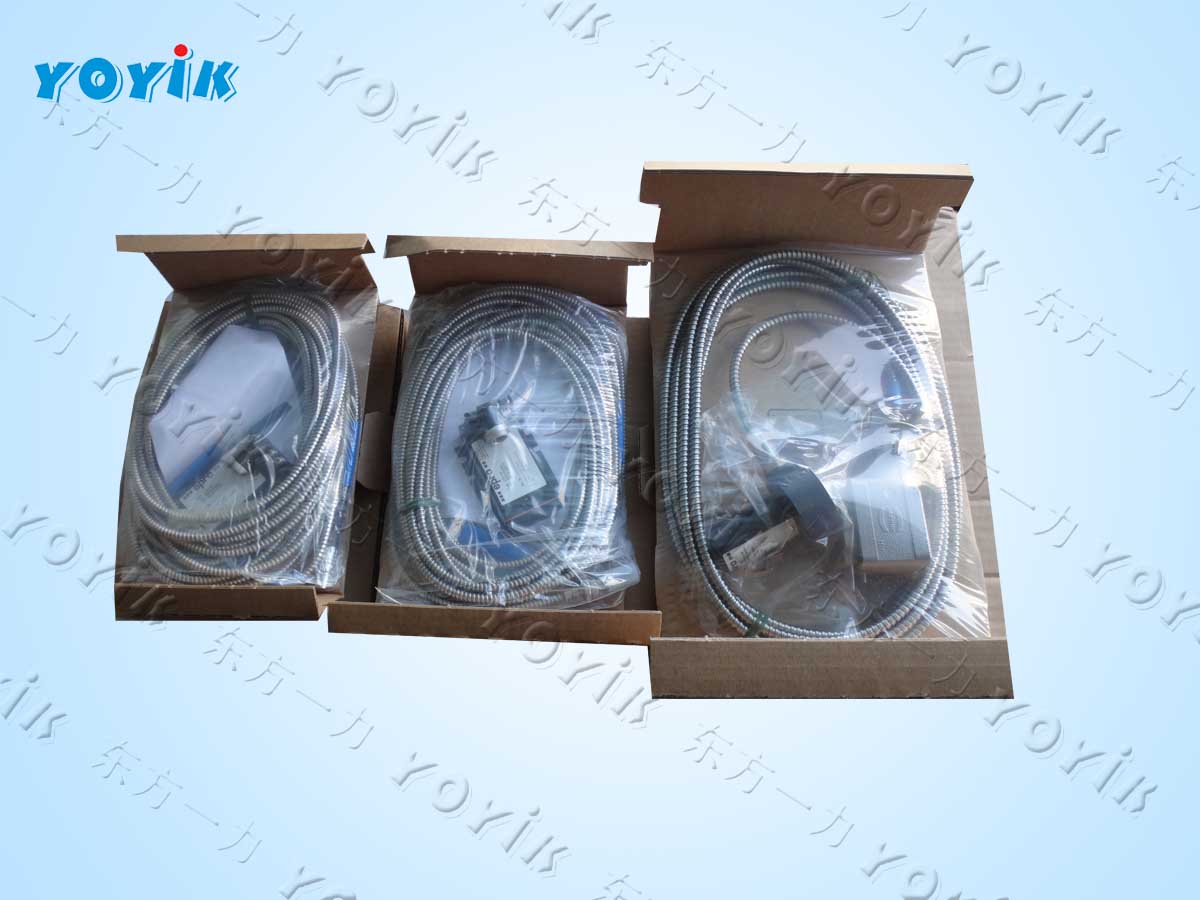 RELATED PRODUCTS
Please contact us if your need is not listed above. SEND EMAIL
http://www.yoyik.com/content/?533.html