Boiler Tube Shields
Date:2019-4-24 17:46:52 Visits: Author:Dongfang YOYIK Engineering Co; Ltd,
Boiler Tube Shields Pipe Cover China Manufacturer
INTRODUCTION
YOYIK provides a variety of Boiler Tube Shields, used for protecting the heating surface and wind receiving surface of boiler superheater, reheater, economizer, water wall and other pipelines, to reduce pipe wear and increase service life. In general industry, it is also called as anti-wear cover, anti-wear plate, anti-wear protection tile, anti-wear cover plate, anti-corrosion cover plate, boiler climbing tube, and so on. It is a common accessory for the heating surface tube coverage of power station boilers, and it is used together with the snap ring.
MAKING MATERIAL
The selection of materials for boiler tube shields is generally based on the initial design of the boiler. Different materials are resistant to temperature and mechanical strength.
Stainless steel material: 1Cr18Ni9Ti (321), Cr23Ni13 (309S), 1Cr20Ni14Si2, Cr25Ni20 (310S) 1Cr25Ni20Si2, also some low temperature areas (such as low temperature superheater, low temperature reheater) using 1Cr13, 1Cr6Si2Mo and other materials.
Material

Temperature Resistance (íŠ)

Yield

Strength

(Δ0.2mpa)

Tensile Strength

Elongation

(Δ5%)

HB

HRB

HV

1Cr18Ni9Ti

925

≥205

≥520

≥40

≤187

≤90

≤200

Cr23Ni13

1095

≥205

≥520

≥40

≤187

≤90

≤200

1Cr20Ni14Si2

1095

≥590

≥40

Cr25Ni20

1150

≥205

≥520

≥40

≤187

≤90

≤200

1Cr25Ni20Si2

1150

≥540

≥35
APPEARANCE
Shape of boiler tube shields mostly are semi-circular (180 degrees or 120~160 degrees), divided into straight shields, inner shields, external curved shields, side curved shields, S-shaped curved shields and so on.
Straight boiler tube shields are commonly used in lengths of 20mm-3000mm and 1000-2000mm;
Curved boiler tube shields are processed based on drawings. Following parameters needs to be provided: pipe outer diameter, pipe bending radius R (to the center of the pipe), bending angle and length of both sides of arc.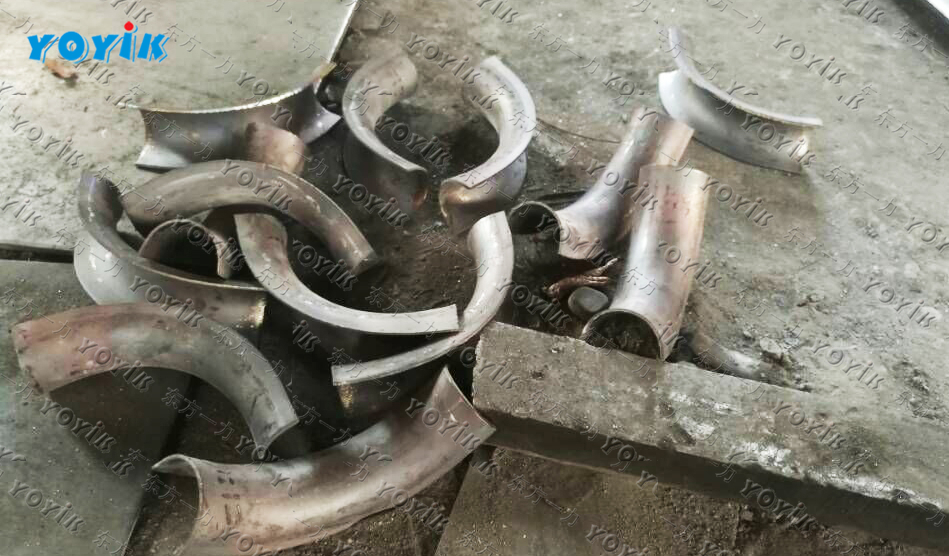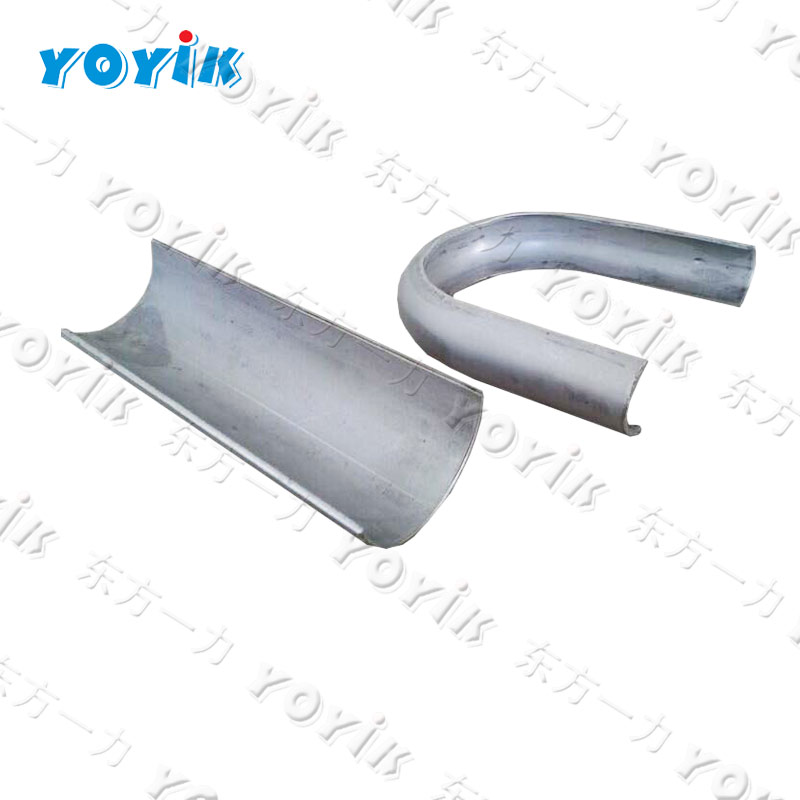 Please contact us if your need is not listed above. SEND EMAIL